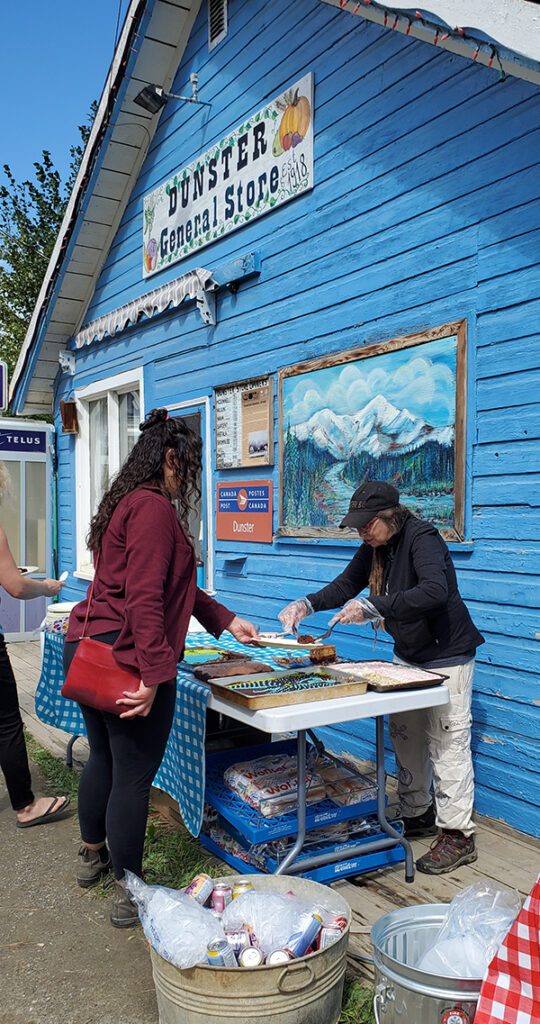 Chantel Swets celebrated 20 years of serving the Dunster community through the Dunster General Store by hosting an open house Sat. Aug. 27th. Those who came out to celebrate along with Swets were treated to hotdogs, cake, ice cream, drinks and live musical entertainment.
Over the two decades, Swets had two business partners, Lelani Arris in 2012 and Cathy Greenhough in 2016.
"I wanted to say thank you to all the customers past and present, my partners, my family and all the employees," said Swets. "It takes a whole community to support the store. Many of the customers are community-minded people."
Swets not only appreciates the patronage of those living in Dunster, but the people who frequent the store from as far away as Dome Creek, Valemount and even Jasper.
"Some people use the store exclusively," said Swets. "Others come regularly for a few items. The tourists are an extra bonus."
The store has been a fixture in the community since 1921. Prior to 1955 the current structure was used as a warehouse. It was quickly modified to house the store and post office following a devastating fire that destroyed the original store.
"The store is a hub for the community," said Swets. "People come not only for groceries, but to socialize. We are a big family."
Swets has no immediate plans to pass the store on to the next owner.
"I want to beat the Hills," she said. "They had it for 29 years, I only have nine to go."