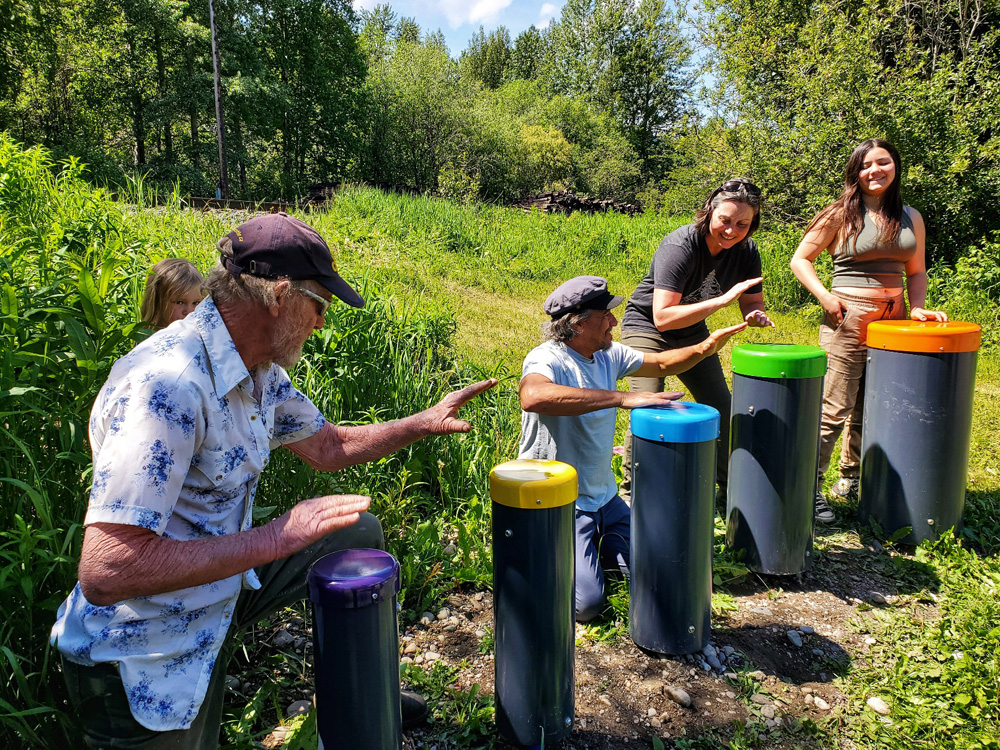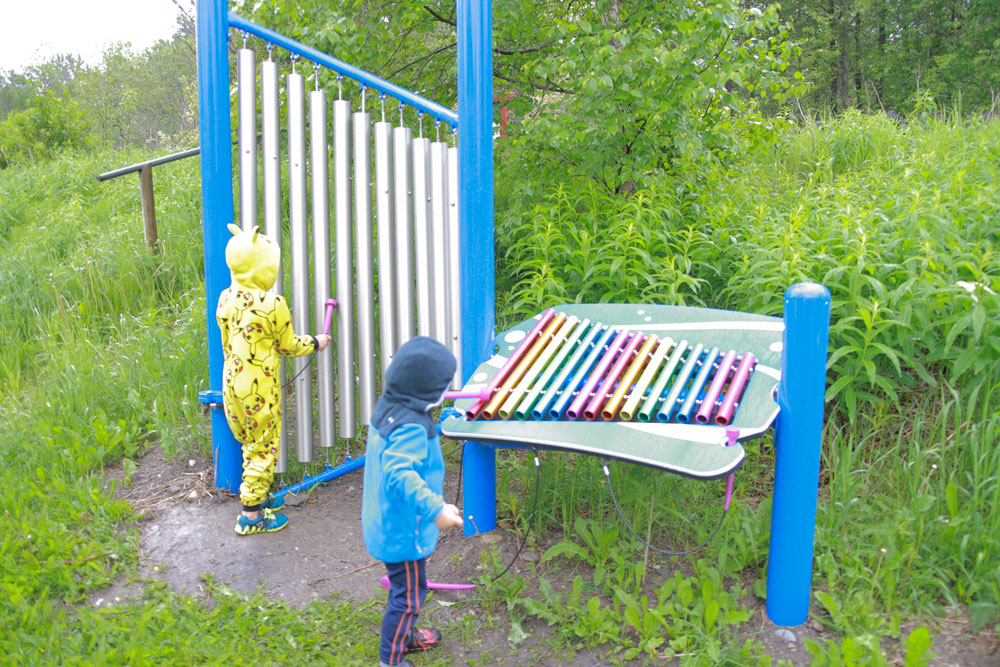 By Trish Dunn
Julie Howard applied for grant money from New Horizons for Seniors to fund a project to build an outdoor musical playground. It is built right next to the Dunster Station Museum, right across from the Dunster Store.
It took four people to install the instruments. They can be played all year around and will never be out of tune.
The Outdoor Musical Playground is great for old and young alike. Train passengers can use it when stopping in for a short visit or passengers waiting to board the train. The museum will be having an outdoor event later in the summer to bring people together to celebrate music in the Robson Valley.