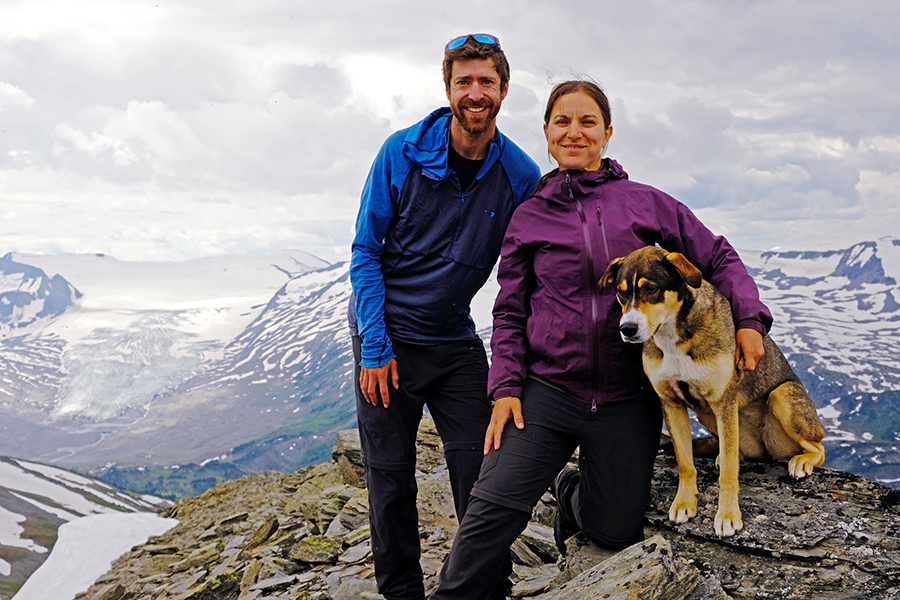 By Andrea Arnold
Robson Backcountry Adventures, the brainchild of Sean and Joy Procktor, is open for business.
Although the couple purchased a home in McBride last June, and started the process of transitioning from Jasper, the need for permit approval for access to several Provincial Parks has delayed the announcement of their new endeavor.
The two have been operating Jasper Hikes and Tours for the last five years. They have focused on day tours as well as Maligne Canyon Ice Walks.
The move to McBride was not a snap decision. Both Sean and Joy were raised in smaller towns and they were on a quest to find a home in a location where people supported each other, where the sense of community is strong.
"We had been doing personal trips to the Robson Valley for some time," said Sean. "We had been looking for a home in the area for a while."
"We appreciate quieter trails," said Joy. "Sean seeks out trails where you are not likely to see others. We were drawn to the peaceful and relaxing community. We want to start our family here, and we like how friendly and welcoming the people in the Robson Valley are."
The pair said that although they had roots in Jasper, home ownership was not financially attainable causing them to look elsewhere.
"We value our personal time," said Sean. "We do not want to have to work to live."
Live they have since their arrival at their McBride home. Although they are continuing to operate Jasper Hikes and Tours at this time, they are taking every chance they can to get away from home renovations to explore their new home.
The more recent excursions took Sean to Congregational Peak behind McBride Peak, and for a run along Paradise Ridge. The pair also completed the trail from Avalanche Valley to Kristi Glacier.
"That was a world class trip," said Joy. "It was a bit tricky with some alder whacking to clear the trail at the start."
Another local place that the Procktors are very familiar with is the Ozalenka Valley. It is one of their favourite places to go for their personal trips. It holds many memories for them. In fact, the Ozalenka trail was the first multi-day hike that Suka, their four-year old dog, went on when she was only four and half months old.
"I made her take naps and not go on some of the day hikes," said Joy. "She was not happy."
They have made the trek six times in the last five years. Only one of those was in the summer. Although they will not use it for business trips, they were thrilled to hear about the new cabin.
Robson Backcountry Adventures has received permits to take visitors into Kakwa, Erg, West Twin and Mount Robson. They have not received any bookings so far, but have had several inquiries. One of the people sounds quite serious and Sean is hopeful for a September trip. Sean had offered the client a few trails, even a few in the Jasper area, but the client is very interested in seeing the Robson Valley.
"We want to bring in the people who really want to be here," said Sean. "People who are here to appreciate the beauty of the valley."
Their business has always operated with the motto "quality over quantity."
As the McBride portion of the business gains momentum, they hope to earn a steady income. In the meantime, the Jasper bookings will help fund their venture. As one of the main reasons for relocating to McBride will become a reality in January, they are looking to organize things to allow for more family time in the McBride area. Maybe hiring Jasper-based staff.
"Joy is due in January," said Sean. "We are starting our family in McBride, and that will mean less trips back and forth."
In addition to allowing the growing family more time to experience life together, they want to help enable people to see areas that are otherwise not very accessible.
"We want to share the area that we love with people who want to see it," said Sean. "We want to help keep certain trails open and maintained."
The pair have helped with many trail maintenance projects in the past and they are hoping to continue that, through projects around the Robson Valley.
"Without passionate people like us keeping trails open, they will close," said Sean. "We hope to use some of our income to put back into the preservation of backcountry adventure opportunities."
Robson Backcountry Adventures offers guided hikes as well as backpacking trips. In the winter, they switch to ski tours and hosting avalanche programs. They are working on the logistics behind offering a climbing club to children. They have been successful in running similar programs in the past and are currently looking for an acceptable venue.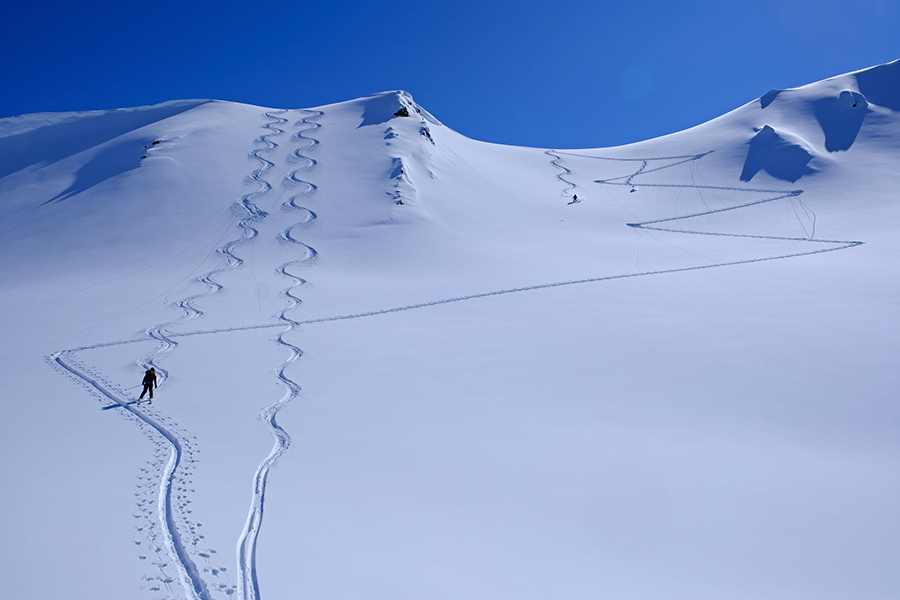 In the McBride area, wildlife tours are not going to be a focus, but they can be made available upon request.
When booking, clients have the opportunity to personally choose their guide.
"Suka gets more requests than I do," said Joy. "She goes on all trips possible, but people also have the choice to request no dog when placing their booking."
More specific information about tours can be found through a link to the Robson Valley portion on their website, or by following the link tinyurl.com/2d87kuvd