Non-Profit in the Spotlight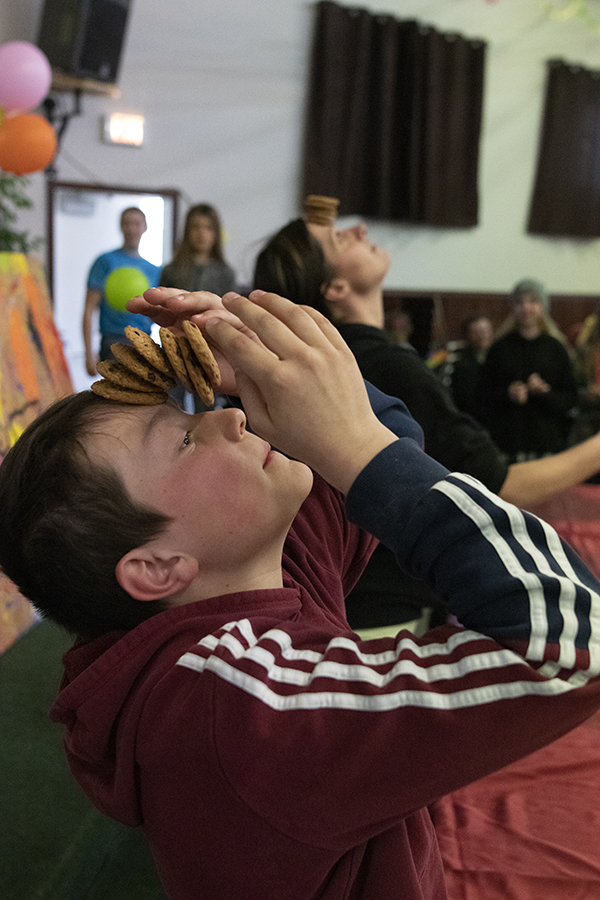 On Friday May 6, 2022 the volunteers who run the weekly after school program Josh's Place at the McBride Evangelical Free Church hosted a family dinner and games night. Attendees were treated to a meal then participated in several rounds of "minute to win it" style games.
Josh's Place is a free after school program serving elementary school children grades 1-7 every Thursday. Drop in from 2:45-4:15 provides engaging activities and interaction for the kids, followed by Bible Time from 4:15-4:45. The mission statement for the program states that as a ministry of the McBride Evangelical Free Church, Josh's Place exists to show and tell the love of Jesus in relationship with the kids of McBride.