By Goat Staff
Friends of Josh Cinnamon are raising funds for an educational endowment as a way of honouring Josh's memory and helping Valemount Secondary School graduates get a head start in post secondary school or the trades.
Josh passed away April 22 following a battle with sudden, aggressive brain cancer. He was 44. His sons Bennett and Deacon are four and two.
Darren McDonald, who met Josh in high school in Valemount in 1992, said Josh was a proud son of Tête Jaune Cache and friend to all he met, Josh Cinnamon was humble, hardworking, honest, an accomplished hockey player, traveller, endurance athlete, lawyer, counsel, brother, son, uncle, and friend.
"Most importantly, he was a treasured husband and father," said McDonald.
In his honour, an educational endowment has been created with the help of the Prince George Community Foundation, in part to help Josh's family — his sons especially — appreciate the impact he had on so many lives.
Early in adulthood Josh quietly travelled India, climbed one of the world's tallest mountains, and cycled between Vancouver and Calgary … but it was in Valemount where he developed an incredible rapport and countless genuine friendships, returning to the family farm in Tête Jaune whenever possible.
Owen Torgerson was Josh's classmate from Kindergarten through Grade 10, when Josh left to play junior hockey in Invermere and Nelson before joining the UBC Thunderbirds.
The two were teammates while winning a silver medal in the BC Northern Winter Games, and learned to snowboard together in the sport's very early days down Marmot's slopes.
"Josh was incredibly gifted — both academically and athletically — and he always filled with such infectious positive energy," says Torgerson, now mayor of Valemount.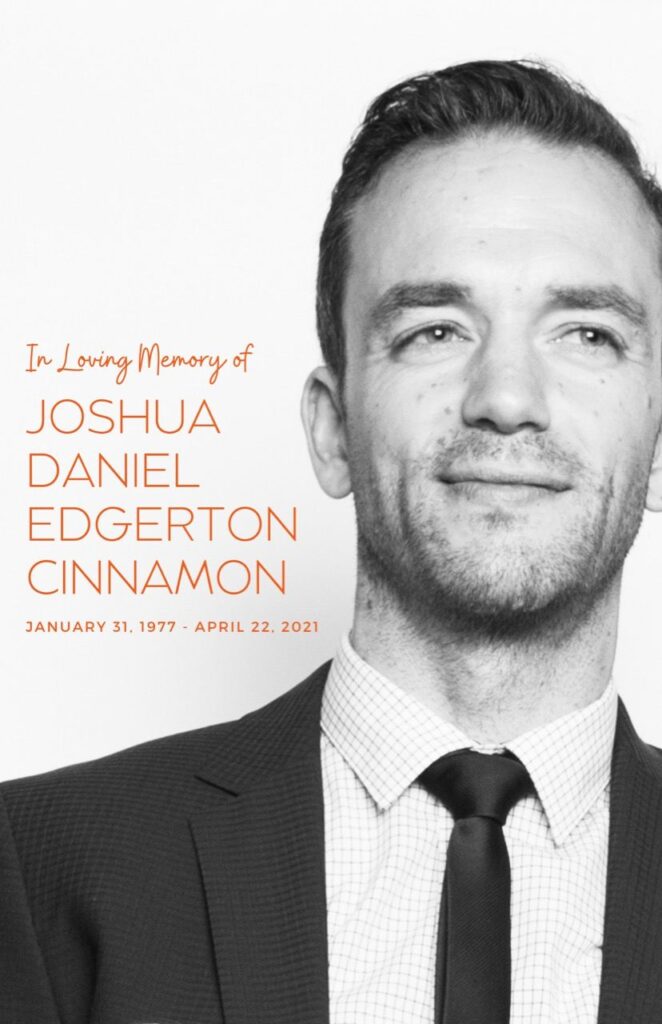 "He cared, he was genuine, he was accepting and generally curious about you and your family. He was a very special person and extremely deserving of everyone's support for this award in his memory. It means the world to his family and friends."
The Josh Cinnamon Legacy Bursary will be awarded annually to a student of exceptional character at Valemount Secondary School who plans to further their education through post secondary or trades training.
More than half of the $10,000 endowment needed to offer this $500 bursary in perpetuity has been raised. Every amount helps, so in order to help make this a reality, organizers ask those with fond memories of Josh to consider a tax-deductible contribution by selecting his name under 'Fund' here: www.pgcf.ca/donate/donate-now or by calling 250-562-7772.