By Jean Ann Berkenpas
---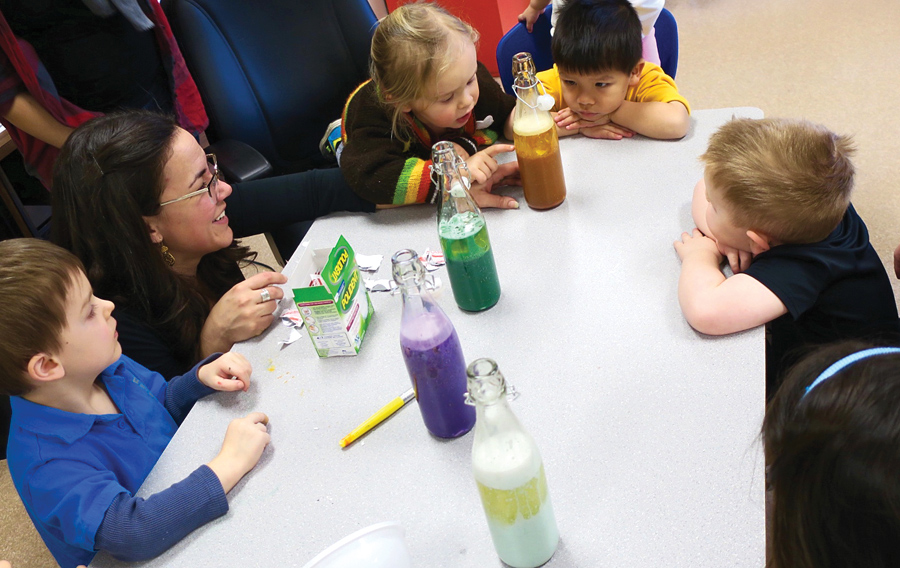 StrongStart is a free school introduction program for children ages 0 to 5 to attend with their caregivers and this is the first year it is offered in Valemount. It runs Wednesday mornings from 9:00 -12:00 a.m at the elementary school. It continues to run at McBride Centennial Elementary School as well at a new time Tuesday evenings 5:00 – 7:30 p.m.
A qualified early childhood educator runs the program, which is designed to help prepare children for success in Kindergarten. Kids learn through free play, art and exploration activities, circle time, and gym time. A nutritious snack is provided. The aim is to provide a rich learning environment that aids in the development of language, physical, cognitive, social, and emotional skills. The group setting also provides a chance for kids to meet new friends.
Isla Jackman runs the Valemount program. "I love watching the kids take pride in their learning and environment," she says. "They go to school just like their older siblings and find such joy in it!"
Since StrongStart takes place within the school, children have the chance to become familiar with the setting where they will attend Kindergarten. The classroom format provides a blend of free play and educator lead activities.
This provides children with a flexible introduction to many of the structures they will experience when they start school.
Gym time is a big highlight for many of the children, especially during the winter months. It is a time where they can run and play, burn off some energy, and use some of the gym equipment, such as balls and matts, that they would not otherwise have access to.
With McBride's StrongStart taking place in the evening this year, there is some added flexibility in the programing. According to the McBride Centennial newsletter families are welcome to "bring your little ones' pajamas to change into if you like. Though the focus is on the 0-5 children and their caregivers, older children, in your family, are welcome due to the new time."
This program is one of 329 in the province. There is still space for more children to participate. Registration takes place during the drop in times, with legal proof of identification required. Families are welcome to attend on a drop-in basis, and participation does not require attendance every week, although they are encouraged to. Families are also free to stay for as little or as much of the program as they want, since there is an understanding that
young children have varying attention spans nap times, and bedtime needs.
The program is free, with financial support from the Province through the Ministry of Education.