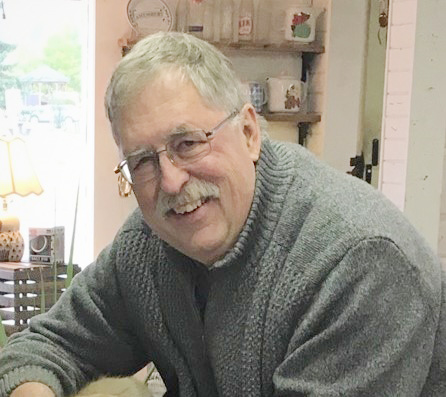 By Andrea Arnold
Gene Runtz, Mayor of McBride says he regretfully has decided not to run in the 2022 Municipal election.
Since August 2020, Runtz has been suffering from health issues that stem from an unknown cause that has taken focus away from the mayoral position.
"In my opinion, I haven't been a good mayor," said Runtz, his voice wavering with emotion. "Not that I haven't tried. I can't function properly, or do the job people need me to do. I need to make a change."
Runtz has suffered from heart issues for a long time, but in mid-2020, after severe dizziness sent him to the hospital, his heart rate plunged. His initial assessment called it a stroke but further tests ruled that out.
He has experienced three heart failure episodes where his heart slows to a flutter.
"I am waiting for an internal heart scan at St. Paul's Hospital in Vancouver," said Runtz. "They said it was a one to three year wait and it's been a year and a half. COVID has delayed the procedure, so I'm hopeful I'll get in soon."
The scan and the following repair procedure has a 75 per cent success rate. Runtz has talked to others who have had it and he is hopeful.
After the dizziness episode that sent him to the hospital, a lump on his brain was discovered, and although it is benign, it wreaks havoc with his ears and vision causing headaches and continued dizziness.
Runtz has been taking medication to help him get through his day. Although they help, the dizziness never leaves.
Runtz reports that he recently fell ill with COVID. Even though he was fortunate to not suffer too badly from the illness, following his recovery, the constant spinning has been accompanied by an often debilitating headache.
Through all his medical concerns, Runtz has felt the support of the community.
"This community is the best," he said. "They have been behind me all the way. That makes it hard to make this announcement. But the town needs someone who can get things done, and I can't do it."
Runtz chose to go public with this decision several months before the fall elections to help pave the way for others who may be considering running for Mayor, and also, Council.
"The Mayor can't do anything without a Council that supports them," said Runtz. "I really hope to see more younger people running for the next term. We need people excited about the community. Not just the village, but the whole area. To bring in new ideas to help the community grow. I want to see McBride thrive. We have a real variety of people with different backgrounds and views coming together, respecting each other. That is what makes McBride special."