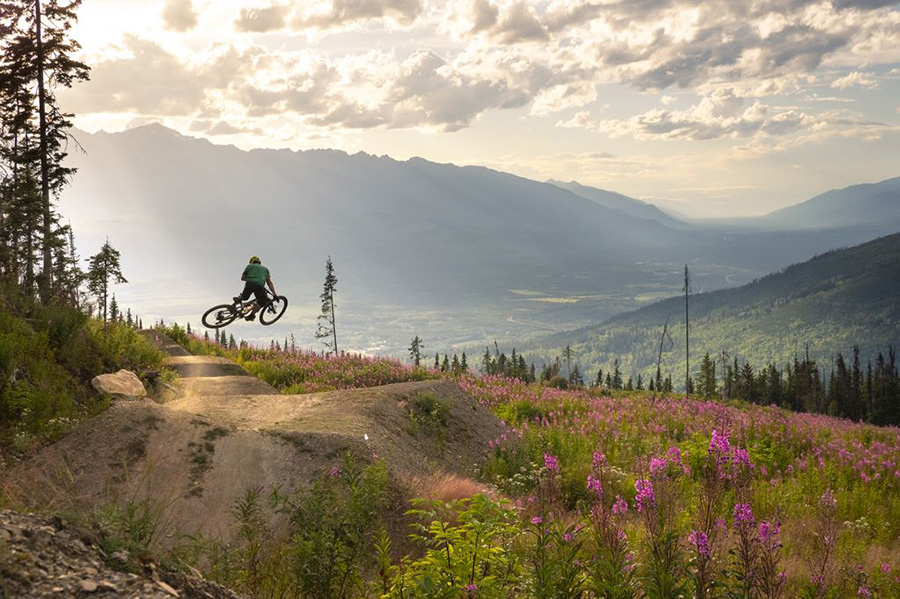 By Laura Keil
The Valemount Area Recreation Development Association has received $58,190 from Columbia Basin Trust to help extend the climbing mountain bike trail Munday Grind, enhance trails and staging areas, address erosion and purchase equipment.
CBT also awarded VARDA funding for two positions under the Basin Job Experience Trail Crew Program, which helps VARDA keep on top of trail maintenance throughout the mountain bike season.
The Munday Grind extension will get users even closer to the highest trailheads in the network. Curtis Pawliuk, VARDA General Manager, said $15,000 of the CBT grant will go towards adding 3.5 kilometres to the trail. He said the 3.5km long Munday Grind extension will cost $120,000 and $105,000 was provided by the Thompson Okanagan Tourism Association (TOTA). 
The remaining CBT grant will go to additional improvements in the network like reworking worn-down features in the High Roller jump line, adding gravel to the cross-country staging area, doing erosion repair and purchasing equipment and storage.
"The bike park is one of the most sought-after trail networks in BC and helps create an active, healthy community," said Pawliuk. "This project will broaden the opportunities within the trail system while enhancing and protecting the opportunities that already exist."