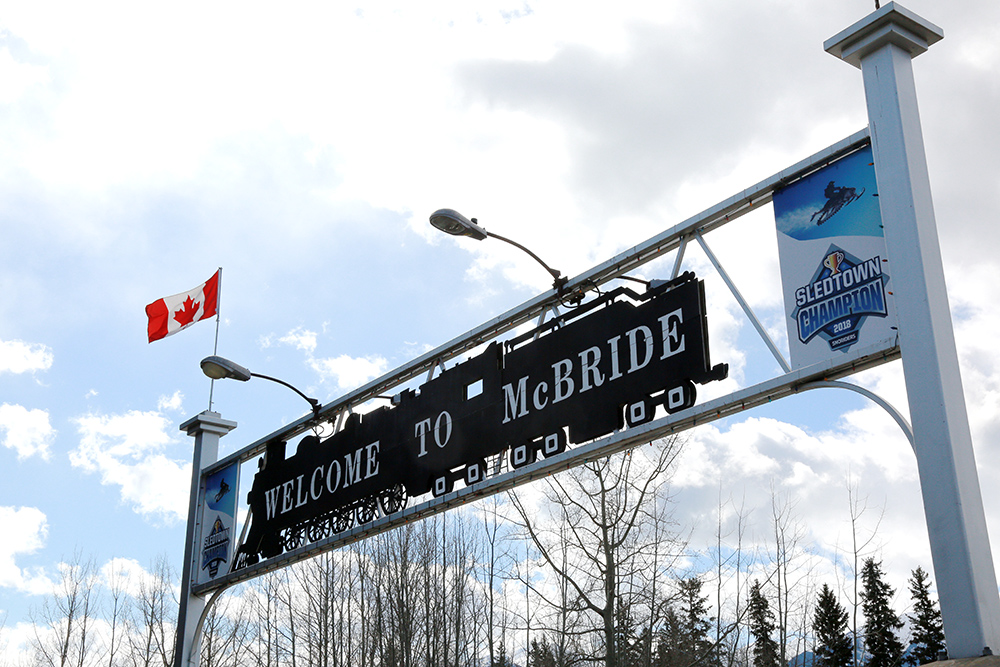 By Andrea Arnold
The February 8, 2022 McBride Council meeting was called to order at 7:00pm by Deputy Mayor Rosemary Hruby.
Delegation
Jorge Carveiro, CDM2 Lightworks presented on the Main Street Lighting options related to the Northern Development Initiative Trust Main Street Capital Funding Program. The lights that he is recommending would provide more light on Main Street and less light lost above the horizontal line of the light. In the concept Carveiro also provided an option for keeping the current scale model solar system intact, with a light "sun" included on one of the lamp stands.
Main Street Revitalization Capital Grant
Council agreed to support the application to Northern Development Initiative Trust from the Village of McBride for the McBride Main Street Lighting Replacement Project to a maximum project cost of $285,714, with the Village portion coming from the Gas Tax Fund. Council also moved to cover any associated ineligible costs and cost overruns. Council omitted the specific recommendations regarding style details in the motion. They are requesting style options that better fit the "Village on Track" image and plan.
Budget
Council approved the revised 2022 budget schedule after amending the March 29th meeting to a Special meeting.
Yellow Ribbon Campaign presentation to NCLGA
Council directed Administration to submit the "Unnecessary Repeat First Responders Call–outs" resolution to North Central Local Government Association for consideration at the 2022 AGM. Local emergency services have been using yellow "ALL CLEAR" ribbon to mark vehicles after they have been cleared. This indicates to passers-by there is no need to call 911, cutting down on multiple callouts for the same incident. The hope is to expand this initiative to be province wide and to implement public education and awareness of the program that is currently in use in some areas of the province.
Introduction meeting with Simpcw
Council directed administration to send a letter of response to the Simpcw First Nations accepting their invitation for an introduction meeting with some preferred date and time options at the end of February or beginning of March. Also, Council is requesting that representatives from the McBride Community Forest Cooperation join them, so the dates also need to be presented to them. Once the meeting details have been confirmed, an agenda will be set based on the length of the meeting. A second meeting to discuss topics further may be required. Also, Council directed administration to include with the letter, the village of McBride News Release on the Old Growth Deferrals made on December 14, 2021.
McBride Housing Incentive Program Policy
Council directed staff to prepare a draft Village of McBride Housing Incentive Program Policy, draft program guide and application process for Council to review at a future meeting. Local group Robson Valley Legacies recently contacted the Village of McBride expressing interest in applying for NDIT's Northern Housing Incentive Program for up to $200,000 in Dollars to Doors funding to help support the construction of 26 independent living two and three bedroom rental units for seniors, Phase 1 of the larger neighbourhood development.
Police service survey
Council approved the receipt of the 2021-2022 Policing Partners and Stakeholders survey for information. Council also asked administration to approach Corporal Colin Bissell with a request to come to a meeting to give updates on how policing is going in the Village and surrounding area.
Deputy Mayor assignment transfer deferral
Council approved the deferral transfer of Deputy Mayor from Councillor Hruby to Councillor Smith until March 1, 2022, or another date of Council's preference.
In-camera
Council shifted to an in-camera meeting at 8:15pm for consideration of matters per Section 90 (1) of the Community Charter related to: (k) negotiations and related discussions respecting the proposed provision of a municipal service that are a the preliminary stages and that, in the view of the council, could reasonably be expected to harm the interests of the municipality if they were held in public.