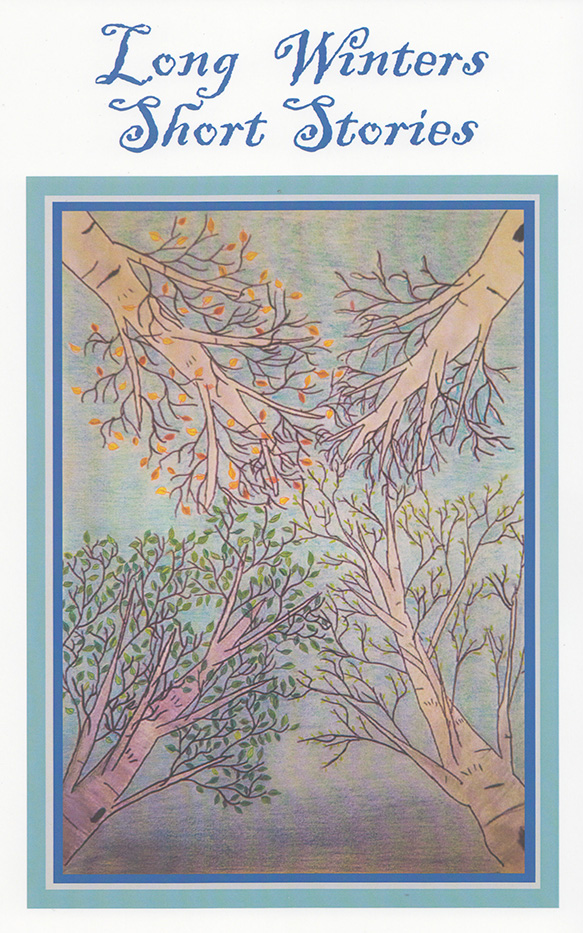 By Laura Keil
The "Long winters, short stories" book is finally in print. The slim anthology packs a lot of punch, with 28 local writers sharing true and fictional stories.
The book is a fundraiser for the Dunster Schoolhouse, formerly an elementary school and now a community-owned learning and cultural hub.
Nancy Taylor, one of the anthology organizers, said the funds raised will support their arts and culture programs and operational expenses. The operational costs alone are approx. $10,000 a year.
The idea for the book came out of the "Long Winters, Short Stories" writing group held at the Dunster Schoolhouse in 2020, prior to COVID-19. Participants in that workshop came up with the idea of compiling a collection of local stories for publication.
The organizers encouraged all kinds of writers and visual artists to submit memoir, fiction, creative non-fiction, poetry, photos, and graphics.
The book jacket says the stories represent the diverse culture of our valley. "They describe the experiences and values of people whose lives are embedded in stunning wilderness landscapes; landscapes that spark self-reflection, ease geographical isolation and inspire literary adventures."
"Long Winters, Short Stories" can be purchased at the Dunster Store, the Rocky Mountain Goat bookstore in Valemount and the Valley Museum and Archives in McBride. To order through the Goat or inquire about shipping, email us at [email protected] or call 250-566-4606.