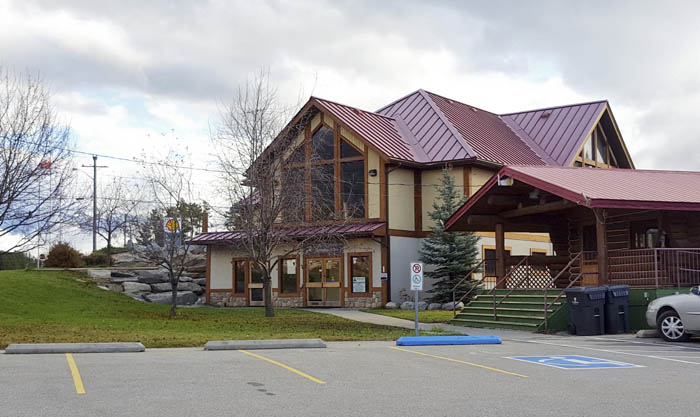 By Andrea Arnold
Mayor Torgerson called Valemount's November 9, 2021 council meeting to order. Councillor Gee was absent from the meeting.
Podcast purchase
Council directed staff to move forward with the purchase of a podcast episode from the history podcast Canadian History Ehx in the amount of $250. According to Craig Baird, contact for Canadian History Ehx, this amount would cover the reaction of the podcast, all research (history, things to do and reasons to visit) and episode completion within three weeks. The Village would receive the episode to approve prior to it going online. Once the podcast is posted, it will never expire and can be used to promote the area.
CanGEA support
Council moved to support CanGEA's application of funding through the Federal government's Smart Renewables and Electrification Pathways Program, the Western Diversification and Job Creation Fund for a white paper titled Greening Federal Buildings Through Geothermal Heat.
Reports received for information
Building Permit Values – October 2021
Estimated construction values, $289,000. A majority of this value comes from the new public washroom at Centennial park.
Permit Fees Collected – $468.00
Permits Issued – three building, 1 plumbing and 1 new solid fuel appliance.
Bylaw Enforcement Summary Report – October 2021
There were eight new bylaw violations in October as well as seven ongoing files from previous months in the areas of animal control, solid waste disposal, traffic/parking, zoning and other. Bylaw Enforcement has opened an account with Credit Management Corporation, a collection agency to help recover outstanding fines for 25% + GST (of the outstanding amount). This will help ensure collection from property owners who do not live within the community.

Centennial Park Parking Report
Following the installation of the new parallel parking signs at the park, Village staff have been checking twice a day to see if they are effective. Council decided that the numbers collected after monitoring the parking situation at the park between October 27 and November 2, 2021 were not conclusive, and agreed that continuing monitoring is needed.
Grant applications
Council directed staff to apply to the Government of Canada, 2022 Celebrate Canada Program in the amount of $3000. If public health orders allow, the Village will likely organize an event with in-person elements for July 1, 2022.
Council directed staff to apply for the Northern Development Initiative Trust Grant Writing Support Program in the amount of $8,000 & Valemount Community Forest Grant Writing Support in the amount of $8,000. This money would be used to help support the village grant writing position.
Appointments
Council appointed Shae-Lynn Carlson, and re-appointed Kurien Thomas, to the Columbia Basin Trust Community Initiatives and Affected Areas Program (CBT CIP/AAP) adjudication Committee for a two year term.
Council approved the following appointments for 2021-2022
Valemount Historic Society Liaison: Councillor Pearson
Northern Health Authority Liaison: Councillor Blanchette and Councillor Pearson
Village of Valemount Auditor – KPMG
Clean Air Task Force
Council received the Summary Report for the Clean Air Task Force (CATF) Meeting of October 19, 2021 for information. Council also moved to amend the Terms of Reference for the CATF to permit monthly meetings as required.
Council approved the 2022 Council meeting schedule.
Lift station decommission
Council directed staff to seek funding in the amount of $1,085,000 for the decommissioning of the 17th Ave lift station. Council also approved $350,000 to be budgeted from the Northern Capital Planning Grant in the event staff is unable to secure funding before the installation of the Dogwood lift station.
Proposed Amendments to Fees and Charges
Council gave initial approval to the following fees and charges amendments (to be brought back as a bylaw amendment):
Solid waste collection fees -increase of 4%;
Water user fees – increase of 5%;
Sewage user fees – increase of 5%;
Water fill station fees- increase from $7.55/cubic m3 to $10.00/cubic m3;
Sewage receiving station fees – increase from $22.64/cubic m3 to $30.00 cubic m3;
Removal of Street Vendor Business License Fee of $25.00;
Impoundment fees – increase from $20/day to $50/weekday and $98/weekend & stat holiday.
Bylaw
Council passed the following three motions in regards to the Village of Valemount Council Remuneration Bylaw No 853, 2021:
rescind the third reading
amend sections 3 & 4 to reflect updated remuneration fees
give it third reading as amended
Public Comment
Doctor Stefan Du Toit spoke about the concerns in his letter to Council regarding COVID 19 vaccine requirement mandates.
The following individuals spoke in support of Doctor Du Toit following his address:
Jenna Belabrasiski, Ann McKirdy Carson, Michelle Burstrom, Karen Shepherd,
Ross McKirdy, Lois McTaggert.
Council moved into an In-camera meeting for consideration of four (4) item/s per Section 90 of the Community Charter to discuss matters related to (1)(c) labour relations or other employee relations; (1)(k) negotiations and relate discussions respecting the proposed provision of a municipal service that are at their preliminary stages and that, in the view of the council, could reasonably be expected to harm the interests of the municipality if they were held in public; and (2)(b) the consideration of information received and held in confidence relating to negotiations between the municipality and a provincial government or the federal government of both, or between a provincial government or the federal government or both and a third party.