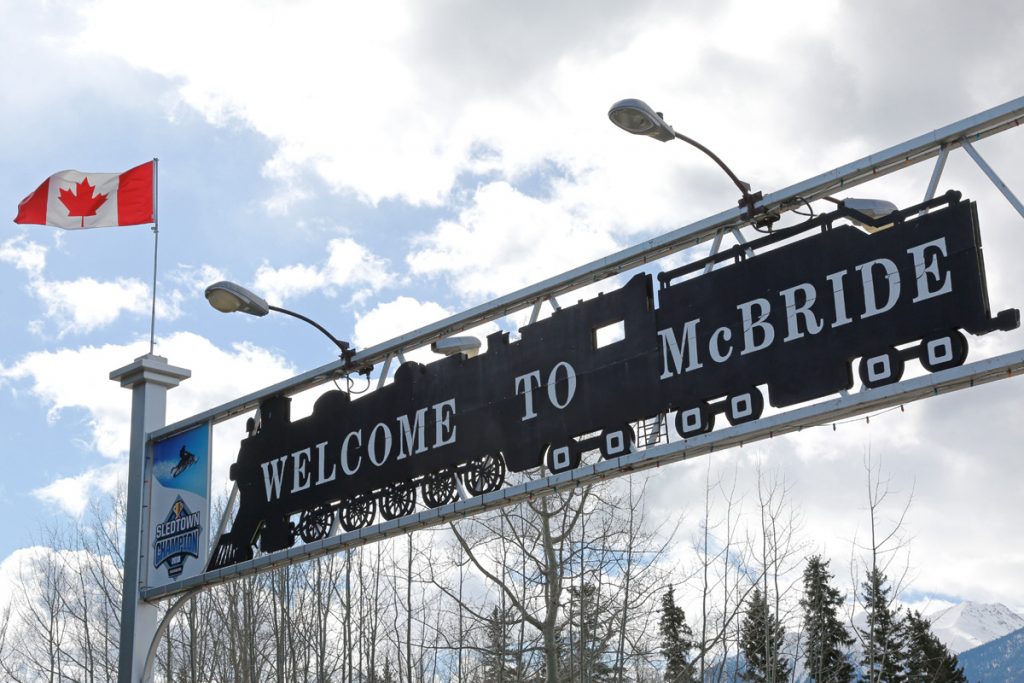 By Andrea Arnold
Mayor Gene Runtz called the McBride Council meeting to order on October 26, 2021 at 7:01pm.
Poppy Distribution
Brad Kope, President of the Royal Canadian Legion Branch 75 presented the Remembrance Day first poppy to Mayor Runtz, Council and Village staff in attendance.
Council directed administration to register Mayor Runtz, Councillor Green and CAO Tupy, for the virtual engagement session developed for the Omineca region on Friday, November 5 from 1-3pm. The session, hosted by the Ministry of Forestry, Lands, Natural Resource Operations and Rural Development, will cover the following topics:
-minimizing slash burning
-re-integrating prescribed and cultural fire into land management
-harmonizing area-based tenure pricing
-strengthening compliance and enforcement (in forestry)
-revising BC timber sales' 3-sale maximum policy
-creating a fibre access program for value-added wood manufacturers

Outdoor skating rink
Council discussed the letter from Stewart Reimer regarding a request for approval to proceed with a skating rink at Crescent Park, constructed and maintained by volunteers. Council approved the use of the park with the following conditions:
The user group needs to have sufficient liability insurance coverage and the Village of McBride be added as an additional insured party. The group has to accept responsibility for the extra associated costs. Councillor Hruby addressed the insurance aspect, saying the group got the needed insurance last year and has coverage until January 2022.
The user group will not be using any Village of McBride resources for rink maintenance.
The motion was passed with a 4-1 vote, with Councillor Smith opposed.

Union of Municipalities of BC followup
Council will request a meeting with Dale Morgan – Ministry of Indigenous Relations and Reconciliation and John Huybers – Ministry of Forests, Lands, Natural Resource Operations and Rural Development, in follow-up to the Village of McBride's meeting at UBCM on Friday, November 19, 2021 from 2:30-4:30pm . Prior to the meeting, they will meet with Ray Theissen from McBride Community Forest to discuss anything MCFC would like to have addressed.
Ministry of Forest, Lands, Natural Resource Operations and Rural Development
Development of new forest recreation sites and trails in the Robson Valley
In person forestry and natural resource services to streamline and improve processing time.
Concerns brought forward by MCFC
Ministry of Indigenous Relations and Reconciliation
Provincial guidelines defining consultation and reconciliation.

Bylaw approval
Council gave Permissive Exemption Bylaw No. 802, 2021 final reading and adoption.
Grant application
Council approved the preparation of an application for the Investing in Canada Infrastructure Program – Green Infrastructure, Environmental Quality for the Village of McBride Lagoon Liner Replacement Project. Council also directed administration to bring an updated project budget before Council for approval prior to the grant submission deadline of January 26, 2022.
In-camera
Council moved to proceed to an in-camera meeting for consideration of matters per Section 90 (1)of the Community Charter related to: (a) personal information about an identifiable individual who holds or is being considered for a position as an officer, employee or agent of the municipality or another position appointed by the municipality, (c ) labour relations or other employee relations, (i) the receipt of advice that is subject to solicitor-client privilege including communications necessary for that purpose, (k) negotiations and related discussions respecting the proposed provision of a municipal service that are at their preliminary stages and that, in the view of the council, could reasonably be expected to harm the interests of the municipality if they were held in public, and (n) the consideration of whether a council meeting should be closed under a provision of this subsection or subsection (2).
The public portion of the meeting was adjourned at 7:38pm.