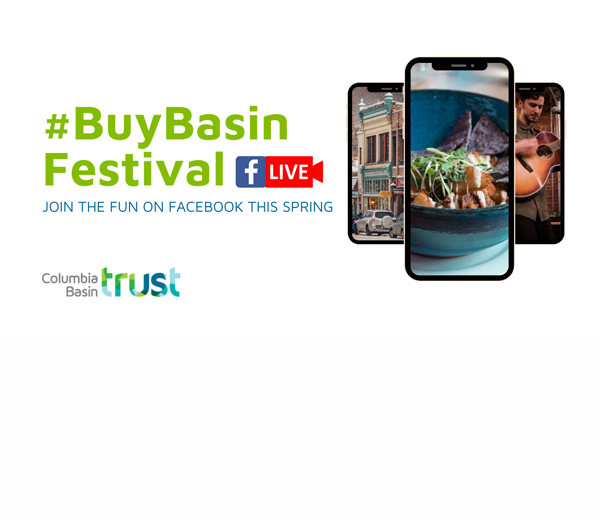 By Goat Staff
More than 100 local businesses and performers from across the Columbia
Basin will showcase their products and services during the #BuyBasin Festival
this fall.
This is the second BuyBasin Festival this year, an online buy-local festival
supported by Columbia Basin Trust.
The first festival took place in the spring and several local businesses took part.
So far this fall, only one Valemount business has signed up and organizers are eager for more people to take part in what they boast is a unique marketing opportunity to drive traffic to a business's social media pages and inspire people to learn more about the business.
The festival provides coaching for going live online and a platform for local entrepreneurs, businesses and
entertainers to go live on social media to share tips, giveaways, demos, live music and behind-the-scenes looks at
their business.
The festival takes place entirely on social media (facebook and instragram) from October 18 to November 10, 2021.
The full line-up will be available here: ourtrust.org/grants-and-programs-directory/buybasin-festival/
Viewers will be able to connect to each business or performer's Facebook or Instagram page straight from this
lineup, so viewers can tune in to the video live or watch it later.