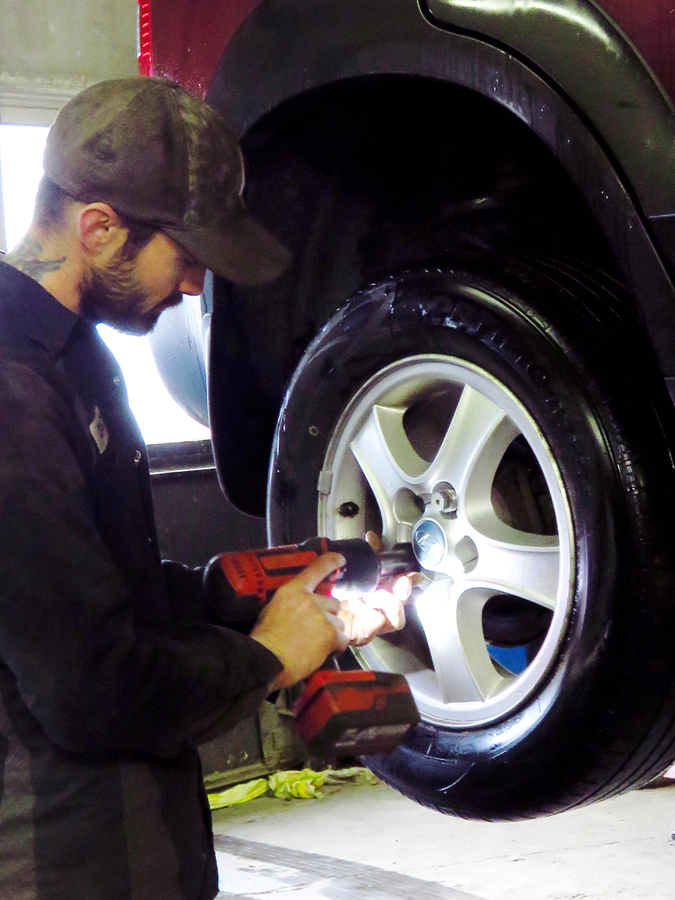 By Andrea Arnold
The winter season is not just approaching, in some places of the province, it is here. As of October 1, the law for most roads in BC requires vehicles to have winter tires or chains until April 30.
"All season tires are not winter tires," said 3 Peaks owner/operator/mechanic Zach Haugen.
"Especially in the snow and ice. Winter tires are made of softer rubber and have more sypes— the
small lines that make up part of the overall tread. The sypes spread out and cover more surface area
as the tire travels down the road." He also checks winter tires for tread health and cracks before installation.
Appropriate tires are not the only thing drivers need to be aware of going into the colder months. Haugen has three other things he checks over when a vehicle comes into his shop for a visit before winter.
"I check that the vehicle's coolant tank is full," he said. "I make sure the block heater is working properly and check the load levels on the battery. You can avoid 'no start' situations in the future by making sure your battery is working properly now."
Personally, Haugen packs his vehicles with several items for the winter months that could help in an emergency: a tow rope, a tool bag, an emergency kit, winter boots and warm clothes. He hopes he, and anyone else who is prepared for the worst, never needs to use these items.
Haugen is currently booking appointments two weeks out. He recommends that next year, people plan to get appointments in September. Either that, or call in August or September to book to guarantee a spot on his schedule before the October 1 deadline.