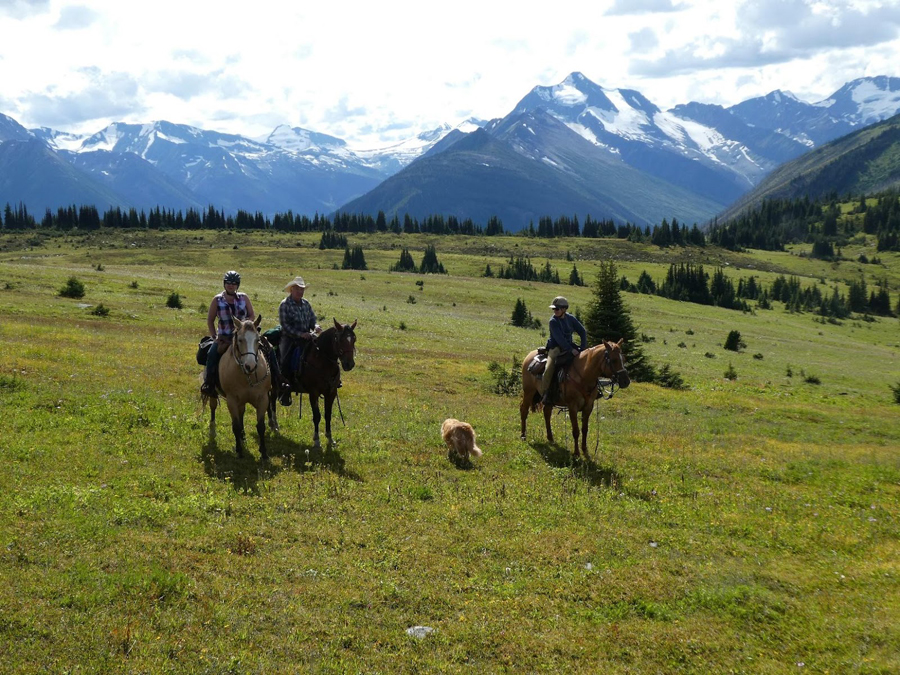 Don't let the name fool you! This organization welcomes all types of riders and horses
By Terri Perrin, BCHBC member
Equestrians looking to get out and enjoy beautiful British Columbia on horseback can find like-minded folks to ride with by joining the Back Country Horsemen Society of BC (BCHBC). They welcome riders of all ages and disciplines, with any breed of horse. This volunteer-run organization has 21 chapters across the province. And, despite the name, not all of their members head off into the wilderness. The majority of BCHBC members just want to connect with other people to enjoy trail riding close to home. They focus on safety for horses and riders, environmental stewardship, trail building and maintenance … and fun!
The Robson Valley Chapter maintains trails within the Robson Valley extending from the Alberta border to Belle Mountain near McBride. Members hail from Valemount, Tete Jaune Cache, Robson, Dunster, and McBride. We even have members from Alberta.
Why join Back Country Horsemen?
Whether you own horses or just want to support the maintenance of the amazing network of multi-use recreational trails and equine-campsites, BCHBC is the group for you.
BCHBC was registered as a non-profit society in 1991 and has a history of developing, constructing and maintaining existing (and new) multi-use recreational trails, trail infrastructure (such as bridges, signage and maps), as well as equestrian camp facilities. As we have members and chapters across British Columbia, we have many opportunities to meet and share, visit and ride. Many long-lasting friendships are forged at our annual rendezvous where members across the province ride, attend clinics and events, and just have fun socializing with like-minded people.
Join up!
This fall, BCHBC is holding a membership drive. Annual membership fees are $45 for adults and are free for youth age 18 and under. All members who ride in BCHBC events must also be members of one of the following: Horse Council BC, Alberta Equestrian Federation or Canadian Equestrian Federation.
For all new 2022 memberships received now through Dec. 31, 2021, there will be random draws at the end of December. Additional draws will be made for renewing members (winners will be contacted by email.)
For more information visit bchorsemen.org/ or contact the Robson Valley chapter executive directly from the "contact us" tab on the Robson Valley chapter page at BCHorsemen.org, or contact Eileen MacDonald, Chair at (250)253-4193.