By Shelly Cousineau
---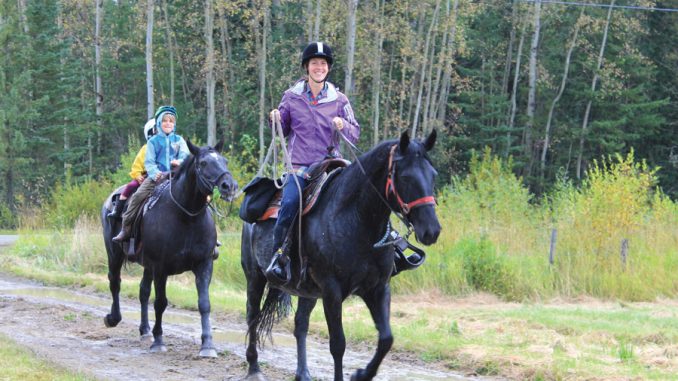 The Robson Valley Chapter of the Backcountry Horsemen of BC (BCHBC) held their 9th Annual Poker Ride September 14, 2019 on the crown lease land on Hinkleman Road with a total of 64 riders registering from Prince George, McBride, Tete Jaune, Jasper and Clearwater for a 3 1/2 hour ride. Riders drew their first card before heading out and collected poker chips at three checkpoints along the ride. Riders drew their remaining four cards when they returned from the ride to complete their poker hand.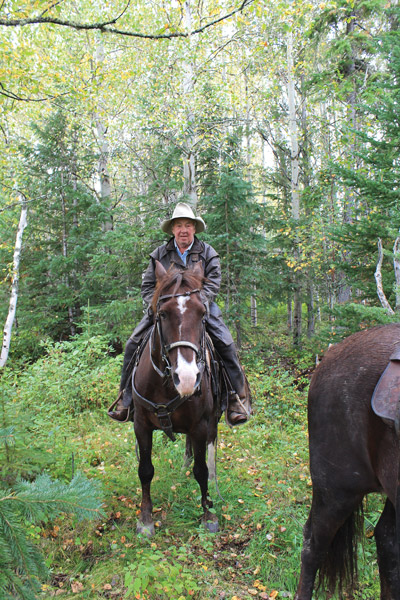 Top Prizes:
Best hand – Justine Brown (leather breast collar handmade by Kicking Horse Saddlery)
2nd hand – Susan Blouin (hoof boots from Cavallo)
3rd hand – Dawn Hickerty (dewormer 5 pack from Kicking Horse Saddlery)
Worst hand – Wendy Hooper (gift basket from Robson Valley Septic)
50/50 draw – Shane Cochrane
Additionally kids prizes were drawn and door prizes for remaining participants.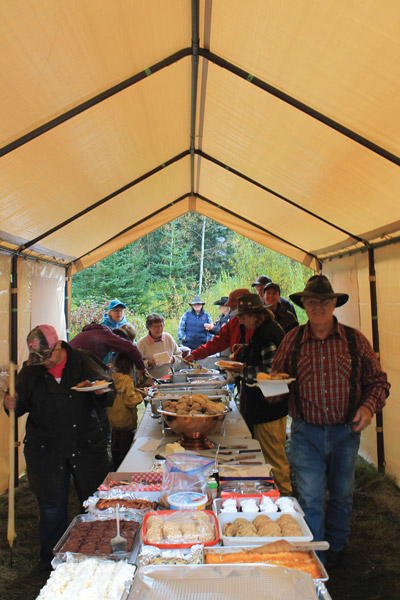 Participants were treated to a lunch of hearty stew featuring R3 Acres beef and C.E. Robson Organics vegetables as well as macaroni and cheese, mashed potatoes, smokies and fire pit roasted corn on the cob superbly orchestrated by Jane McClinton.
The day would not have been possible without the support of community individuals, businesses and volunteers who provided donations, prizes and hours to make the Poker Ride a success again this year.
Proceeds from the ride and grants support multi use trail work in the Robson Valley which includes building information kiosks, maintaining trails and most recently the initiation of an equine campground on Bell Mountain.
BCHBC is a provincial organization that provides equestrians interested in backcountry trail riding with a safe and social learning environment for all ages and levels of experience through partnership with community groups and all levels of government.