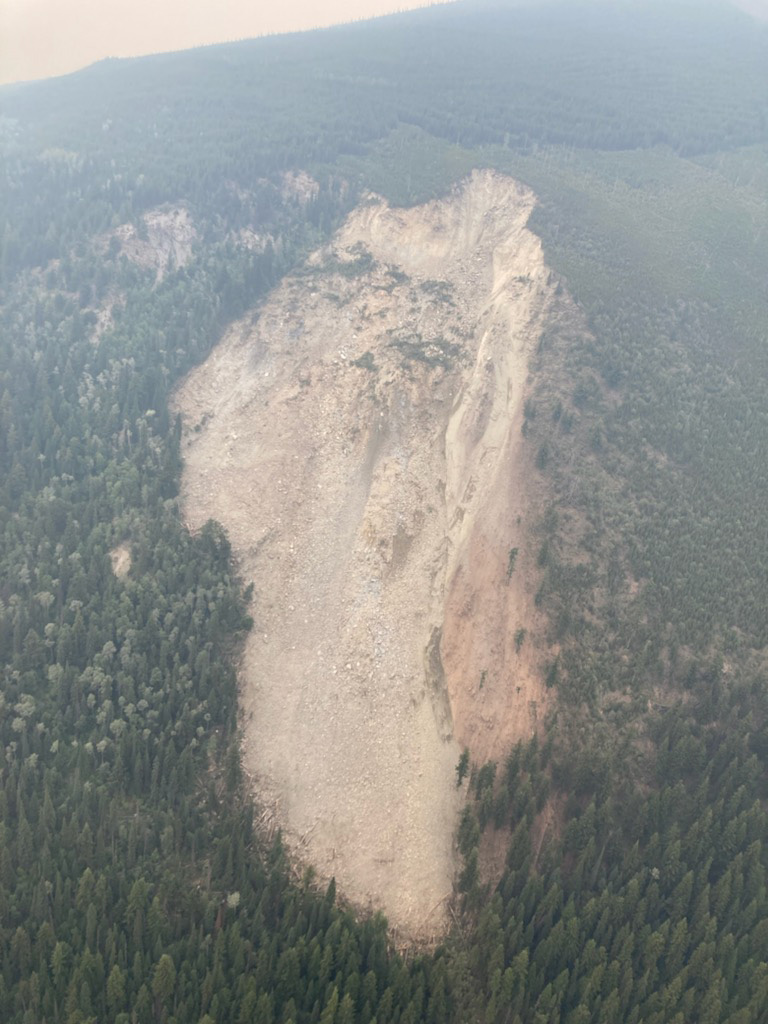 By Laura Keil
Roughly a month since the evacuation alert was lifted for the Swift Creek landslide, the Village of Valemount says the slide appears to continue to be stable.
"There has not been any noticeable progression of the toe of the landslide towards the creek (as per satellite footage)," said Village of Valemount Chief Administrative Officer Wayne Robinson.
He said the Village is expecting a geotech report released either later in September or early October.
"We are waiting for an additional piece to the report (which was not necessary to lift the Evacuation Alert)," he said.
"Once received, it will allow us to release it in its entirety."
He said they are coordinating with the Regional District to release the full report simultaneously.
The slide, which began sloughing large amounts in mid-to-late July, sent large amount of debris towards Swift Creek which supplies the Village's drinking water and flows near private properties. As a result, an evacuation alert was issued for 40 properties downstream, but the alert was lifted Aug. 13th after geotechnical assessments and a decrease in falling debris.