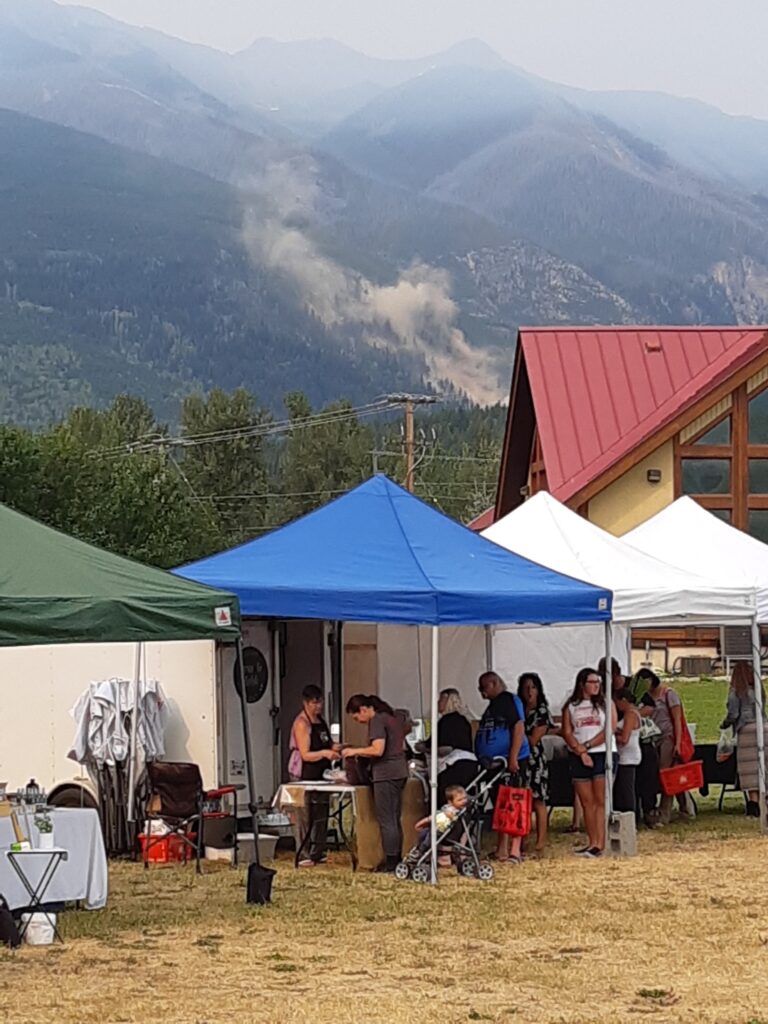 By Laura Keil
A landslide above Valemount's watershed is still active, and officials are assessing whether a bigger slide is possible.
On July 20th, workers at the Valemount Bike Park heard a massive rock slide come down on the north side of Swift Creek (Swift Mountain).
"It sounded like something between a train derailment and thunder," said Randy Pruden who was working at the Valemount Bike Park on 5-Mile (across the valley) when the slide came down.
They couldn't see the slide, but later captured video of more slide activity, which kicked up large amounts of dust. The valley below is the watershed that provides the village's drinking water.
Village staff flew over the slide in a helicopter and continue to monitor the situation, said Village CAO Wayne Robinson, but so far they have not observed any impact to the creek or the creek water.
"One of the best indications of a problem would be a sudden spike in turbidity," Robinson said. "Our water treatment plant will alert us of any sudden spikes in turbidity levels."
But on July 29th, several people at the Farmer's Market noticed another massive cloud of dust kick up from the slide path.
The Village was scheduled to do another fly-over July 30th to assess the situation and see if any larger cracks had formed…
TO READ THE REST OF THIS ARTICLE TODAY SUBSCRIBE TO THE GOAT.