By Laura Keil
---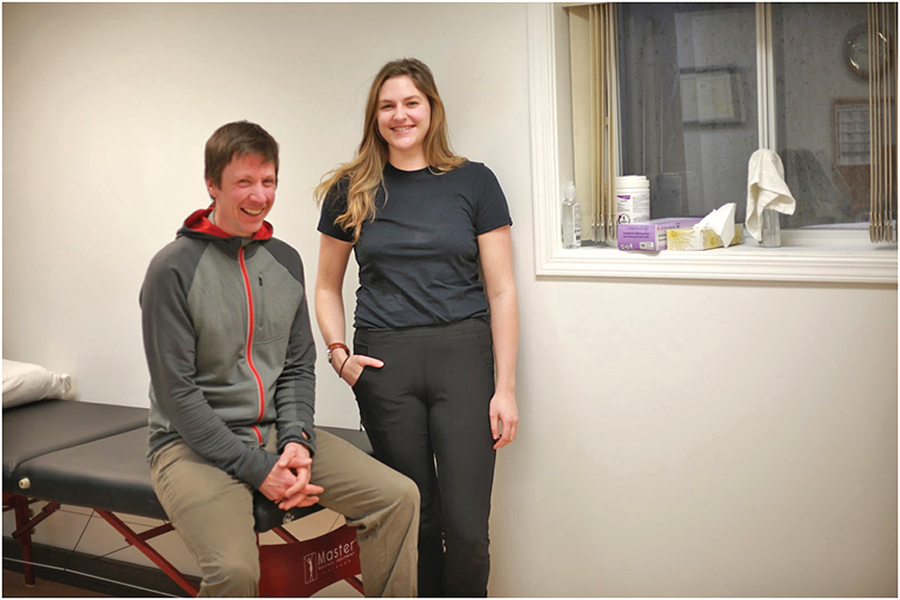 Sean FitzGerald, owner of Jasper Physiotherapy, is bringing Physiotherapy to Valemount and right away they've had to increase their available appointments due to high demand.
Physiotherapy Intern Vanessa McGibbon will be in Valemount Tuesdays 9am-5pm and Wednesdays 9am-3pm operating out of the alternative provider room in the basement of the Valemount Health Centre.
McGibbon recently finished her schooling and says she has experience treating high-level sports injuries. She has also taken additional training in pelvic floor rehabilitation, which is especially valuable for women who are about to give birth or have given birth recently. She says there are also many women who have simply learned to live with untreated pelvic floor issues that could benefit from her help.
FitzGerald said he was inspired to offer services in the Robson Valley when McBride-based Physiotherapist Michelle Read took a hiatus.
For more info phone 780-852-2262 or email [email protected].