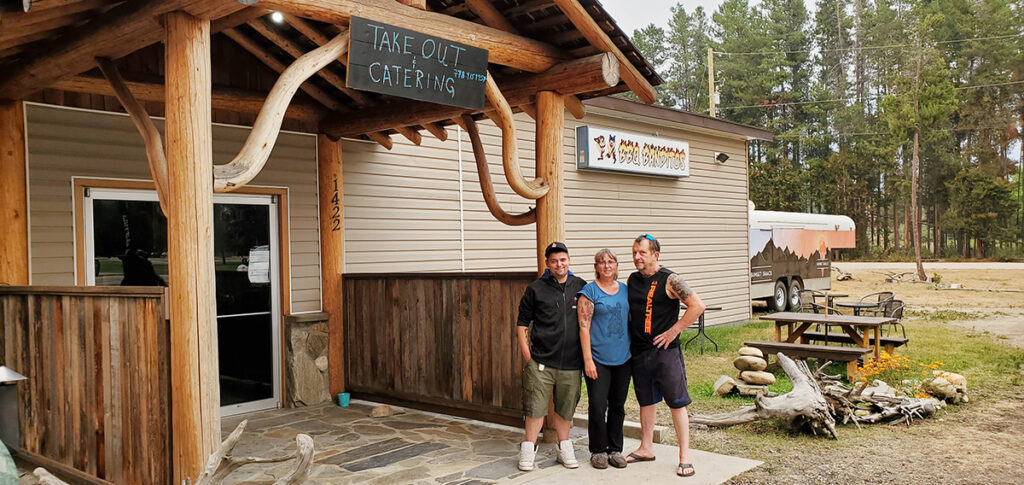 By Andrea Arnold
On Friday August 6, 2021 the BBQ Banditos and the Sunset Shack will be hosting their grand opening from 11:30am-7:30pm at 1422 Bruce Place in Valemount.
"We will have door prizes, and possibly live music," said owner Kari Clay. "As well as guaranteed good food."
Clay, along with husband Dan and son Matthew Slattery are running the local BBQ joint. They have a background in catering, and operating a restaurant was Dan's desire after he retired from CN.
BBQ Banditos has been operating on weekends for several months, but they have decided with the addition of Daniel Zmyslowski and the Sunset Shack, now is the time to officially announce their presence.
The pair of food vendors will offer a variety of items. The Banditos focus is on smoked meats, ribs, brisket, chicken and roast beef. The meat is brined, seasoned and smoked on site. The Sunset Shack will be serving hard ice cream, hand cut fries, poutine, smokies and pulled pork (meat provided by Banditos).
The arrangement is for the Sunset Shack to operate outside the main building for 21 days before moving inside. Both vendors are open Friday-Monday 11:30am-7:30pm.
The grand opening will allow people to come in and check out what they have to offer.
At this time, the focus is on outdoor dining and take-out, but recently they have added a few tables and chairs inside the air conditioned building. As the winter months approach, more seating will be added.
Clay says that as things unfold more changes may occur as the need arises.
"We are looking to host a chilli/BBQ competition in the fall," she said. "A portion of the earnings will be donated to a local charity." More information on that will be available as the date draws nearer.
"We are looking forward to building a supportive partnership with the community," said Clay.