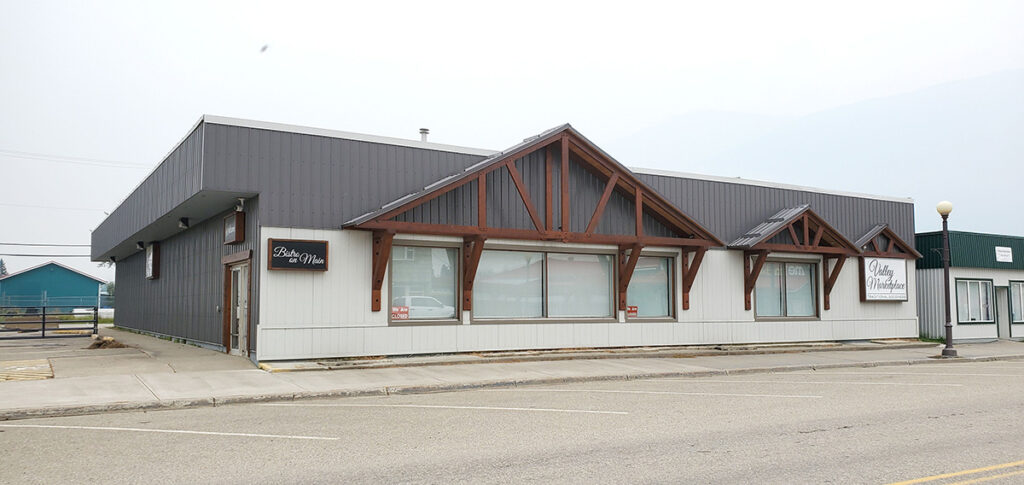 By Andrea Arnold
The empty Valley Marketplace building at the far end of Main Street in McBride will soon be bustling with activity. Bert Pyper (former Valemount IGA manager) is stepping into the role of manager and is preparing the store for reopening.
"It is a nice store," said Pyper. "And needed in the community."
The projected opening date is September 2, 2021 and they are looking to fill all positions required to make the store successful. They are looking for leaders for the deli, bakery and meat departments as well as clerks/cashiers and produce staff. Pyper has experience in all areas and says that experience is not required to apply.
"I can train the right people," he said.
Resumes can be submitted by email to [email protected]
Pyper, along with wife Janet have been working hard to prepare the store, and will continue to work alongside each other when the store opens. They are working with TGP "The Grocery People'' and will be carrying the Co-op line of No Name brand products. In August they'll be working hard to stock shelves, get technology up and running and training new staff.
The current plans for operational hours are 6am-7pm Monday-Saturday and 11am-5pm on Sunday. These hours may change slightly after opening as they see what is needed for the community.
"We are excited to open the store and be in the community," said Pyper. "It is clean and ready to go."