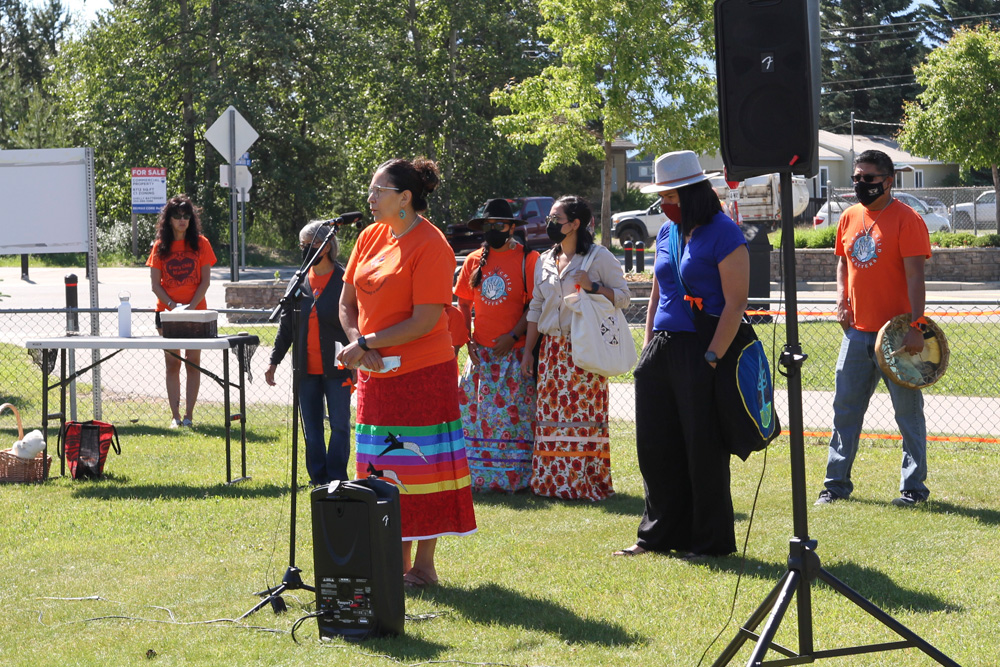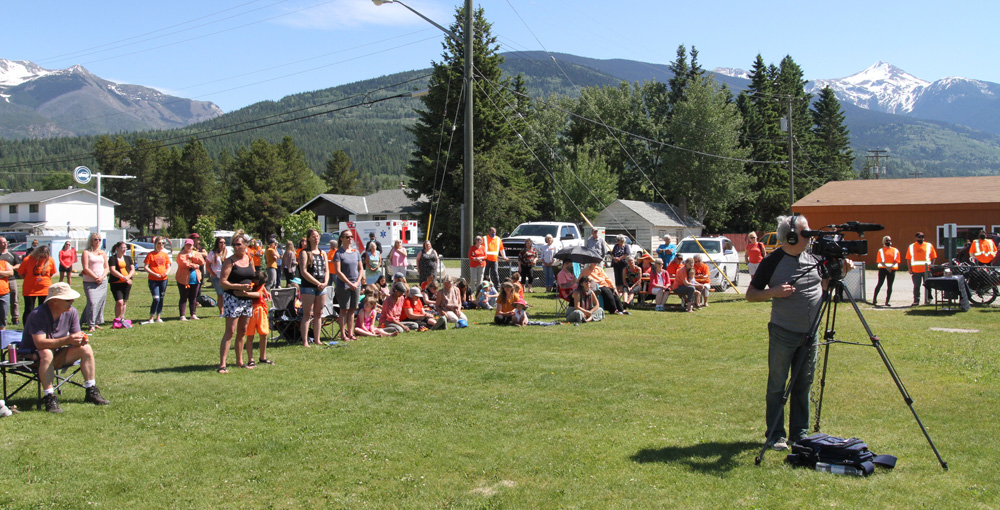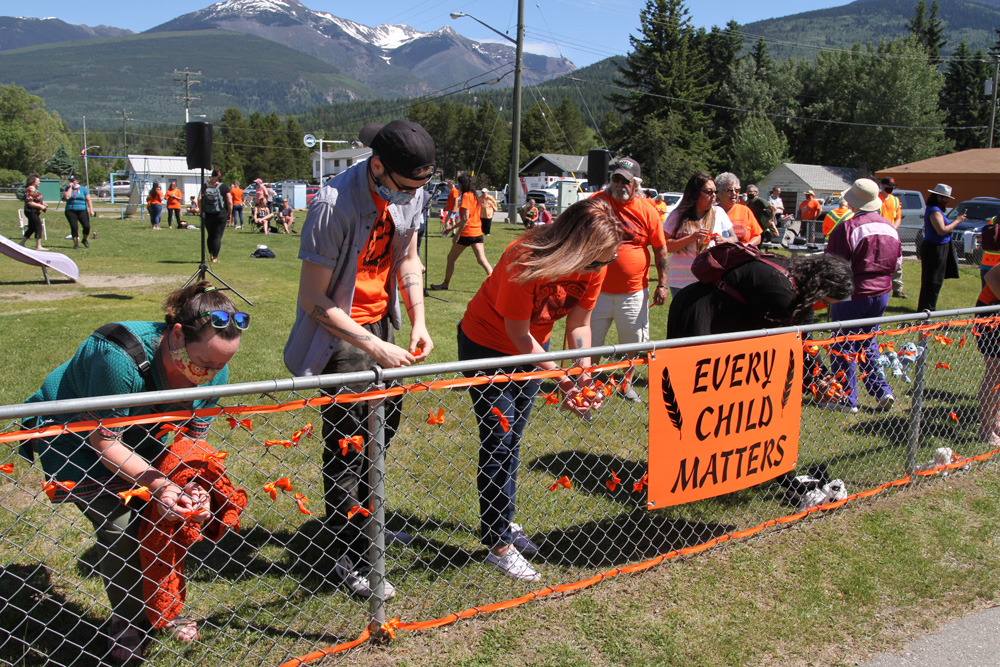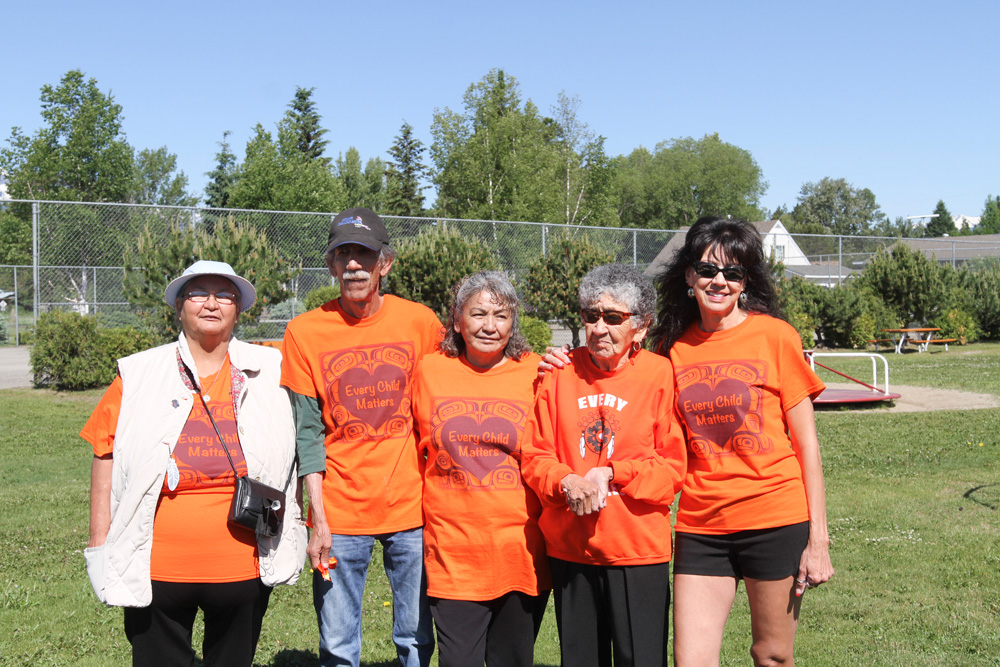 By Trish Dunn

Many people took part in National Indigenous Peoples Day June 21st and this year's focus was on remembering the residential school survivors and those who perished at the schools.
The Valemount Secondary School sent out a letter to the public asking them to place children's shoes on the grass in front of the school June 21st. They were asked to place the shoes before 8:30am and pick them up after 5:00pm the same day.
The Valemount Children's Activity Society asked their children to bring a teddy bear to hang on the activity centre's fence today.
There were also celebrations in Centennial park. Opening ceremonies were held at 10:00am. Many people gathered to show their support for the residential school survivors and the children found in unmarked graves across Canada.
Organizers Sherry Tinsley-Bobke and Ellen Duncan did an amazing job including the whole community in the celebrations and mourning ceremony.
Tinsley-Bobke opened with a speech that was moving and from the heart. Then Mayor Torgerson spoke and showed his support. There was a group of people from the Simpcw Nation in Barriere who came to help us mourn and mark the day.
Chief Shelly Loring of the Simpcw First Nations Band in Barriere gave a speech and prayer for the group, followed by a few songs that were sung in their traditional language. She came with a few others from her area including Fred, Charli and Mary Fortier, Amanda Celesta, Councillor Jules Philip, Angie Rainer and her daughter River Prairie-Chicken.
A few others gave speeches in support of the residential school survivors and spoke about their experiences and how to move forward from the tragic findings. Then we tied ribbons to the fence and left mometoes to the children lost in residential schools in Canada. At 7:00pm there was a closing prayer said and then drumming