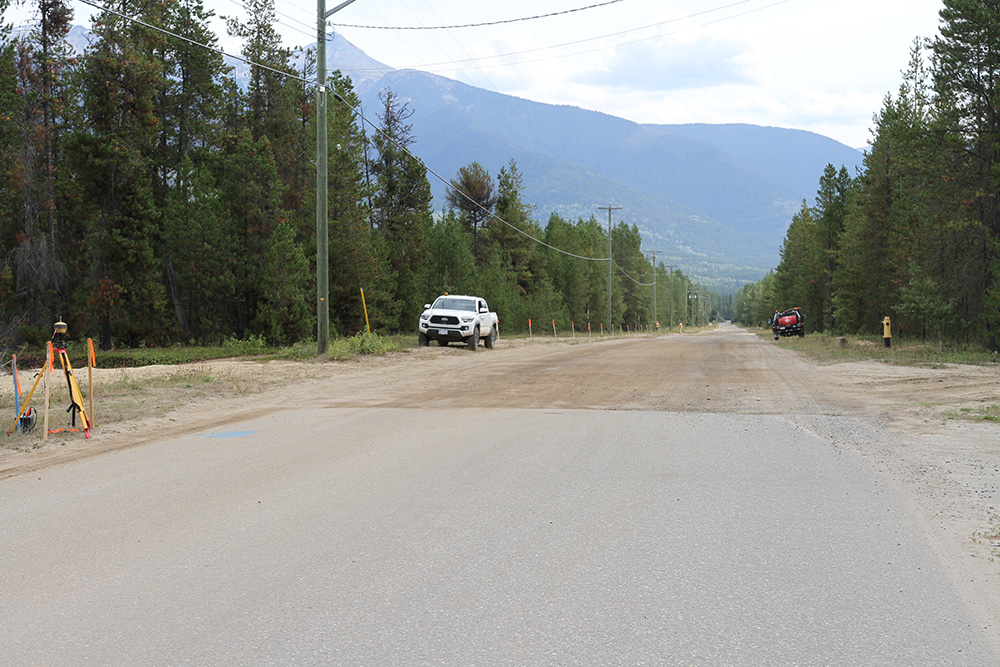 By Trish Dunn
Work started August 30, 2021 on the paving of 17th Avenue in Valemount. Crews have to first reconstruct the road bed to prepare it for paving. The Village is asking traffic to be limited to local traffic only. There is a detour around the work that flows from Hwy 5 to Cranberry Place to Canoe View Place to Dogwood Street to 18th Avenue to Ash street (or the reverse from Ash Street to 18th avenue and so on).
The Village is also asking heavy trucks to use alternate routes to access the Sewage Treatment plant, instead using Hwy 5 to Cedarside Road to Whiskey Fill Road to McKirdy Road to Aspen Road to 13th or 17th Ave to Ash Street.
The paving project is expected to last until mid-October.