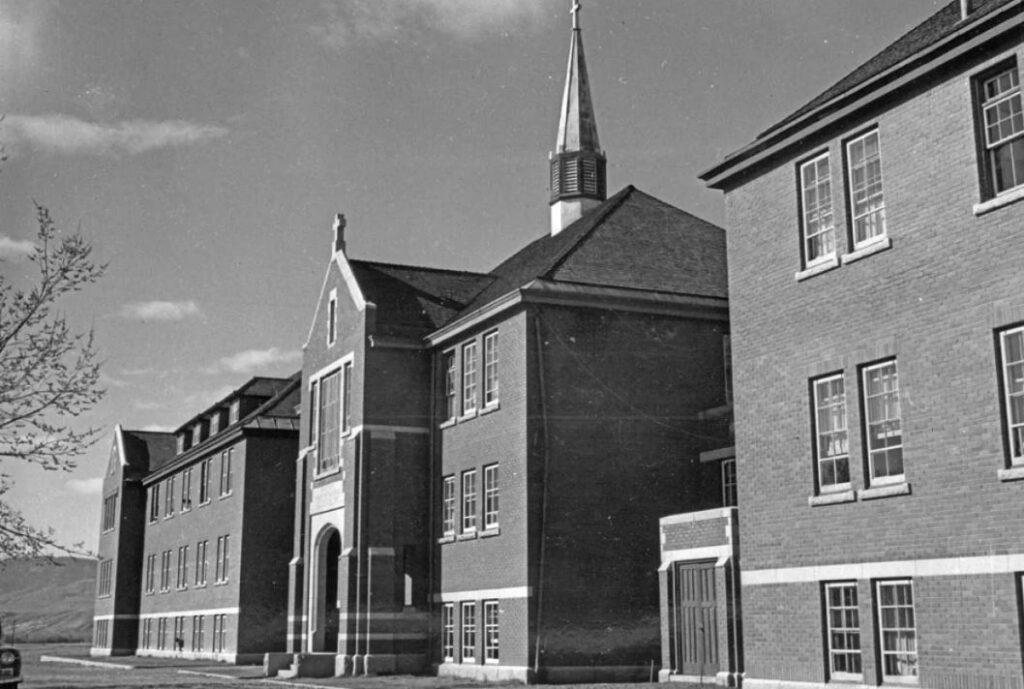 By Trish Dunn
Many flags across Canada are flying at half mast for 215 hours—one hour for every body discovered at a mass grave at the former Kamloops Residential School.
Preliminary findings on the grounds of the former Kamloops Indian Residential School have uncovered the remains of 215 children buried at the site, on the Tk'emlups te Secwepemc First Nation Reserve in Kamloops, as reported on Thursday May 27, 2021.
The Tk'emlups te Secwepemc said they hired a specialist in ground-penetrating radar to carry out the work.
"To our knowledge, these missing children are undocumented deaths" said Tk'emlups te Secwepemc Kkpi7 Chief Rosanne Casimir. "Some were as young as three years old. We sought out a way to confirm that knowing out of deepest respect and love for those lost children and their families, understanding that Tk'emlups te Secwepemc is the final resting place of these children."
Tk'emlups te Secwepemc said they are working with the BC Coroners Service, contacting the students' home communities, protecting the remains and working with museums to find records of these deaths.
The Kamloops Indian Residential School was operational from 1890-1969, when the federal government took over administration from the Catholic Church to operate it as a day school, until closing it in 1978. Kamloops Indian Residential School which was the largest school in the Indian Affairs residential school system with up to 500 students registered and attending at any one time. In 1910, the principal said that the government did not provide enough money to properly feed the students. In 1924, a portion of the school was destroyed by fire.
It is estimated more than 150,000 children attended residential schools in Canada from the 1830s until the last school closed in 1996.
The National Centre for Truth and Reconciliation said about 4,100 children who died at the schools are identified in death records, by name or unnamed. The exact number of children who died remains unknown, but large numbers of Indigenous children who were sent to residential schools never returned home. Some children were said to have run away, and others died at the schools.
National Indian Residential School Crisis Line is available for former residential school students and others looking for support. Please call 1-866-925-4419.