By Andrea Arnold
---
Purdy Nice Glass Rock Chip Repair services have come to McBride. Owner Don Purdy, along with his wife Mel, and their almost six year old son are in the process of moving to McBride from Alberta. The move was initiated when Purdy was offered a job at BKB Cedar Manufacturing Ltd. The job, along with his wife's desire to live in the mountains made the decision to move a pretty easy one.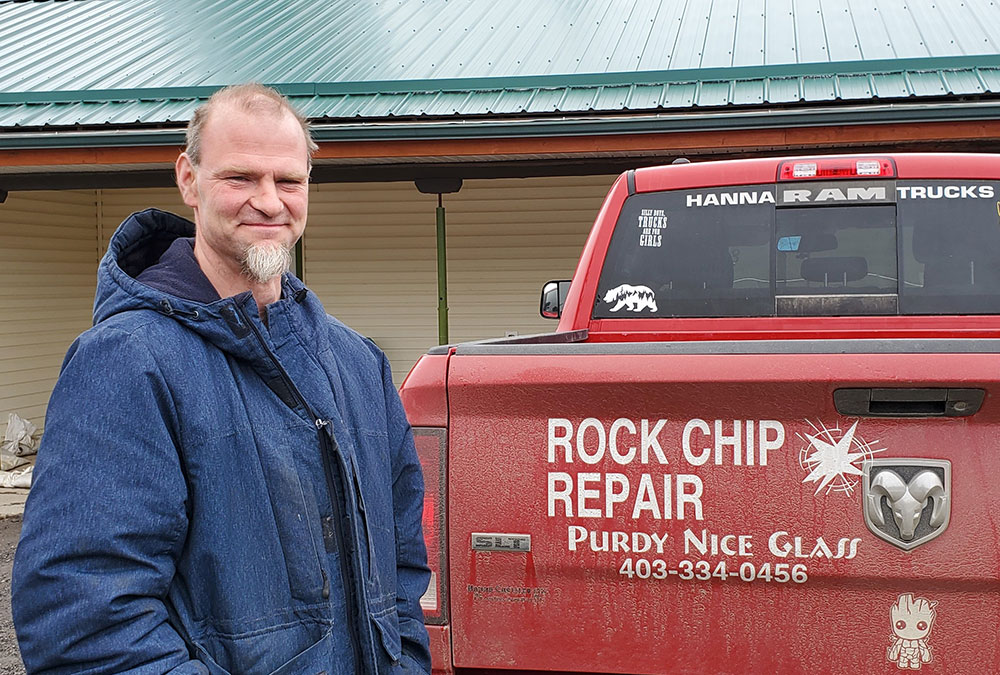 Purdy started repairing windshields about seven years ago, and learned a lot from the crew at Athabasca Glass in Athabasca. Currently, with the job at BKB, his availability for repairs is limited to evenings and weekends. "I can get one or two done in an evening, depending on the size," said Purdy. He is able to repair anything up to the size of a twoonie, providing it hasn't already started to crack away from the chip.
The couple hope to purchase a small piece of land and settle into the valley. "We want to build our cabin in the woods," he said. Eventually, if the demand for services is there, he would like to set up a shop. For now though, he can be reached through Facebook or text, and will make arrangements based on the needs of the clients.
Purdy says they are looking forward to hiking and quading when the weather permits.
"I love the town," said Purdy. "Craigmyle, where we are coming from, is actually smaller than McBride. I love the scenery and the people are really nice."