By Andru McCracken
---
The Valemount Volunteer Fire Department has a new fire truck. Fire Chief Rick Lalonde said insurance underwriters have rules in place specifying the type and number of front line vehicles the department needs to have in place. The purchase has been in the works for 22 years.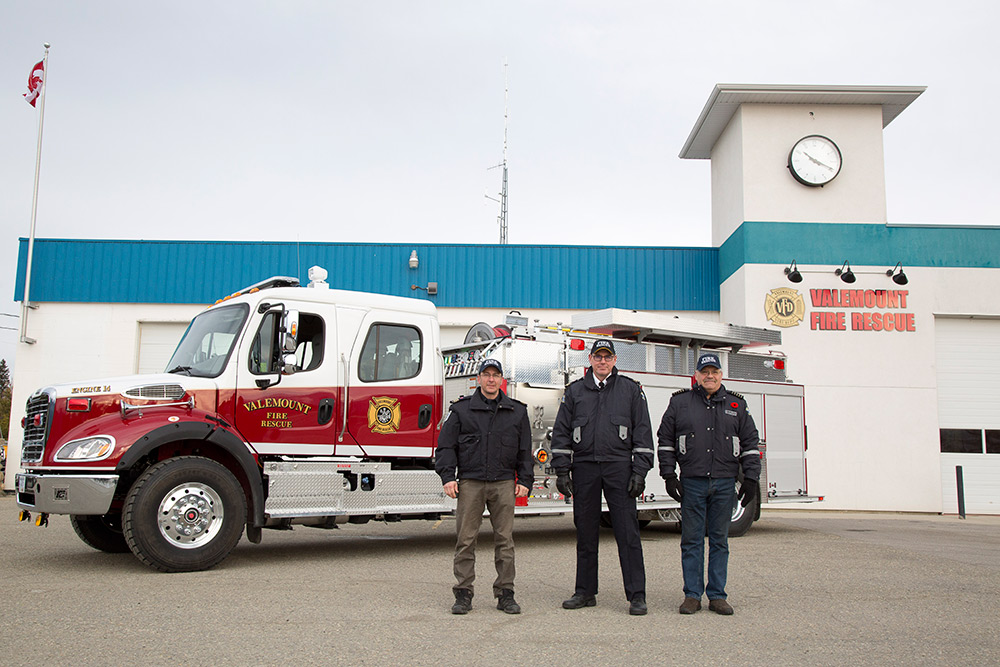 "We've been saving for this capital purchase since 1998 after the purchase of the last fire engine," said Lalonde. "The price of the new engine is $565,000."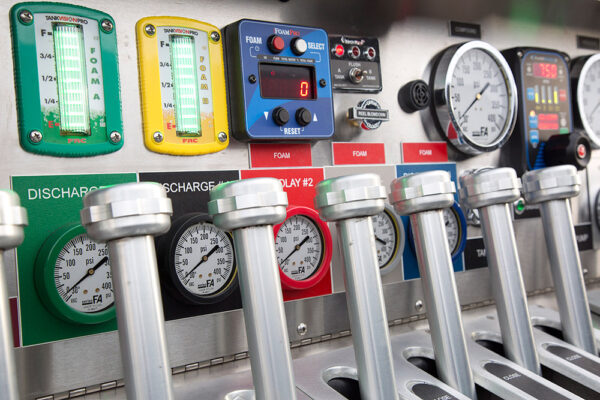 The new unit is a 2020 Freightliner Pumper Tanker and it's been decked out in a way to minimize hazards to firefighters and to maintain its useful life after 20 years.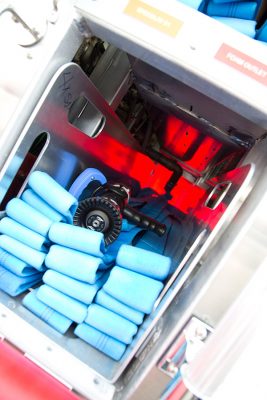 The truck's foam system can be refilled from the ground, the truck features a back-up camera, better work lights, ABS brakes, automatic tire chains, hydraulic ladder storage and a hydraulic drop-tank (the hydraulic ladder and drop tank minimize how often firefighters need to climb up the top of the truck, thus minimizing risk of injury.
Lalonde said it's important to keep firefighters from getting injured as they all have day jobs to get back to after responding to a call.
The new truck also has a 1500 gallon water tank.
Lalonde also plans to get an additional 10 years out of the new purchase by using it a tanker when it can no longer be their front-line engine.
Lalonde is a heavy duty mechanic by trade, and while the purchase of the unit is welcome, he clearly regrets not being able to run the older unit because of its excellent condition and low mileage. The older pumper will remain in the fleet as a backup for the occasional big fire in the area. Lalonde gives the BKB Mill fire in McBride as an example of the need for a back up truck in the valley.
The decision to make the purchase was informed by input from the fire department's Community Consultation Committee. Members include Hollie Blanchette, Trevor Pelletier, and firefighters Donovan Gee, Dean Schneider and Fire Chief Rick Lalonde (pictured bottom left).