By Fran Yanor / Legislative Reporter
---
The first COVID-19 vaccinations will begin in two healthcare facilities in the Lower Mainland this morning and expand to nine locations across the province, including the north, next week.
"This is momentous news," said Provincial Health Officer Dr. Bonnie Henry yesterday. "The first step in our path to protecting people most at risk in our communities and taking the pressure off our health care system."
The initial batch of 3,900 Pfizer-BioNTech COVID-19 vaccine doses will be administered, by appointment only, to long-term care, acute care and ICU healthcare workers this week.
"I'm going to be at the clinic tomorrow," said Henry. "I'm really looking forward to seeing the first vaccines go into the arms of healthcare workers here in B.C."
Additional vaccine will arrive next week and be distributed to nine clinics across B.C., with new vaccine shipments expected every week following.
Because of stringent storage and transportation requirements for the Pfizer vaccine, including -70 C storage conditions, the company won't allow transportation of the doses until B.C.'s system is tested and proven reliable.
"It's a very delicate vaccine, it's very unstable once it's been thawed, and has to be used within a very short period of time," said Henry. "So those logistical constraints make it challenging."
The Moderna vaccine, expected to arrive as early as next week, is more easily transportable, requiring only refrigeration.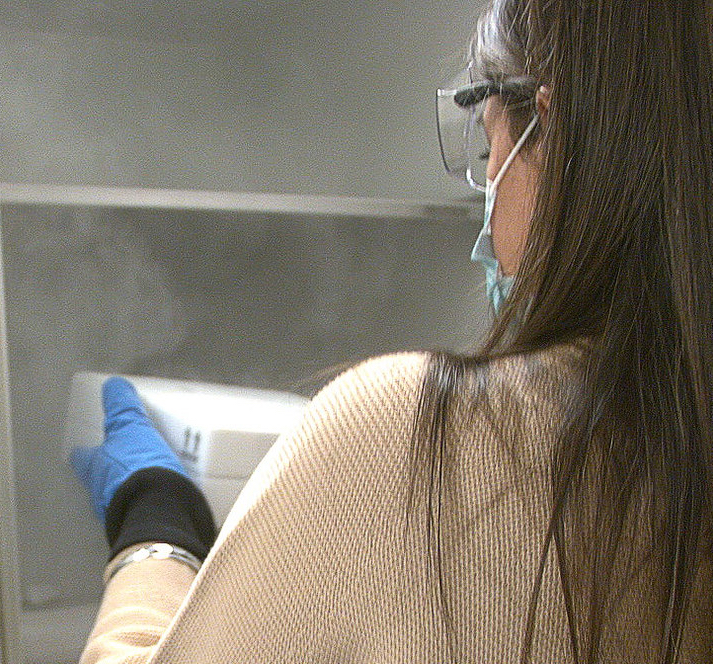 "As soon as one or the other is available, we'll be looking at how we can move it out to long-term care homes rapidly," said Henry.
Public health officials estimate that long-term care residents, healthcare workers in long-term care, acute care, ICUs, and those people at highest risk of developing severe illness from COVID-19 (about 400,000 people) will be vaccinated by the end of March.
"I can't tell you how exciting this is," she said. "We are going to be saving lives with every single dose."
Despite the good news, British Columbians shouldn't relax yet as it will be many months before enough people are vaccinated and the risk of viral transmission is minimized to the point where all pandemic-related public health orders can be relaxed.
However, Henry has hinted that she hopes 2021 will be a great summer.
Meanwhile, on a slight upside, the most recent public health orders restricting travel and social gatherings – in place for several weeks in Fraser and Vancouver Coastal, and nearly two weeks elsewhere in the province – have begun showing some effect.
Curve flattened, not declined
"We have flattened out at a fairly high level," said Henry.
New diagnoses in B.C. have held fairly steady between about 650 and 750 new cases a day for the past two weeks. In the north, new cases have ranged in the 30s and 40s during most of December, plummeting to the single digits the past two days.
During this time, contact tracing has revealed a "steep decline" in infections related to large gatherings, but ongoing transmission in close environments, such as between workers, in households, and at small social get togethers, Henry said.
"That small dinner party where you pass it on to four or five people, then they may go to work and pass it on to, inadvertently, two people at work," Henry said. "Even small gatherings are risky."
In the past week or more, cases have dipped a bit in Vancouver Coastal, Fraser and Vancouver Island. Only the Interior seems on an upswing.
Part of the upsurge of cases in Interior Health is related to celebration parties and festive gatherings involving large groups of people in shared accommodations together, Henry said.
Biggest fear
Despite the quasi-good news on a flatlining of new cases, hospitalizations and deaths have been rising since the end of October.
On Dec. 14, there were 46 people in hospital in Northern Health with 18 of those people in critical care or ICU. Provincially, on the same day, 359 people were in hospital, including 87 people in ICU. Whereas, on Oct. 30, 90 British Columbians were in hospital.
In the past month, more than 350 people have died of COVID-19 in B.C., more than had died the prior nine months combined. In the north, 12 people have died of COVID-19 since the pandemic began.
"My biggest fear right now is that we're not going to do enough," said Henry.
Her worry is, being so close to the finish line, people will relax too early. Additional people will get unnecessarily exposed. Some will become gravely ill and go to hospital, and more people will die.
"I'm emotional every time I think about it," she said.
Fran Yanor / Local Journalism Initiative / [email protected]