By Andrea Arnold
---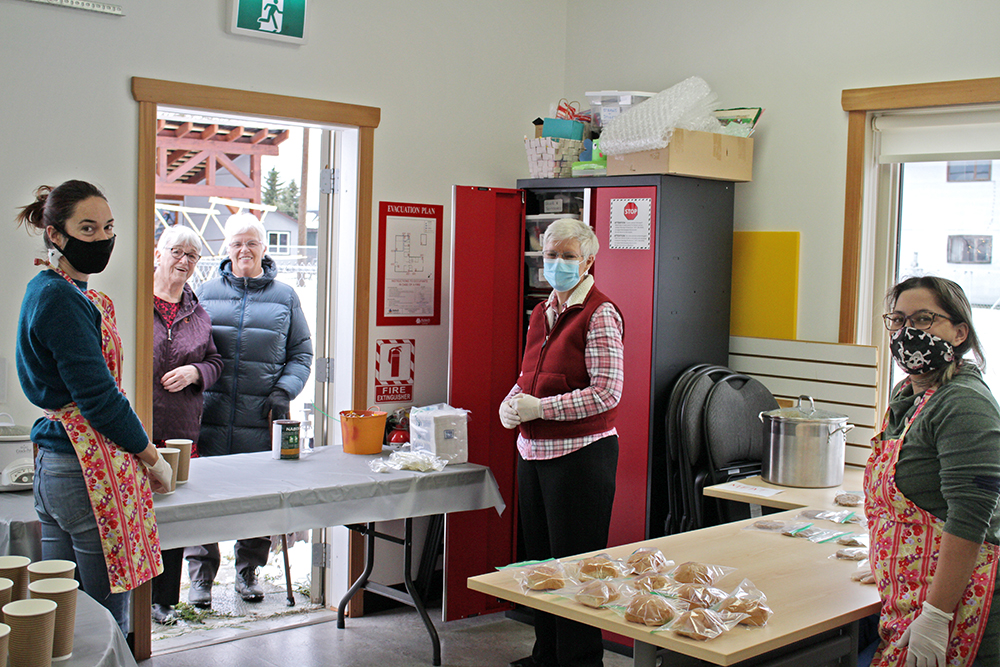 The fourth year of Soup and a Bun lunch service in McBride began on Wednesday October 28, 2020. The joint venture between the McBride District Public Library, Robson Valley Community Services and the Community Literacy Task Force will be serving soup to go, every other Wednesday through the winter months, as they have for the past years. However, this year looks a little different. The free meal of soup, bun and dessert are being served in to-go containers through the side door of the library between 12-1. Deliveries to businesses and homes were also made by request. As individuals receive their food, they also have an opportunity to chat with those serving. In past years, the social aspect of the program has been a big part, however unfortunately, at this point in time, that can not be accommodated. If a large enough facility becomes available, they may be able to expand to allow for some social interaction following COVID protocols.
Due to the next scheduled Wednesday being Remembrance Day, the next scheduled Soup and a Bun day will be November 8, 2020.
The program is a self-sustaining program, running through local donations, both financial and food. People wanting to get involved through donations can contact either Jana MacMaster, Better at Home (RVCS) – 250-569-2266 or Abi Ward, Library – 250-569-2411.