By Andrea Arnold
---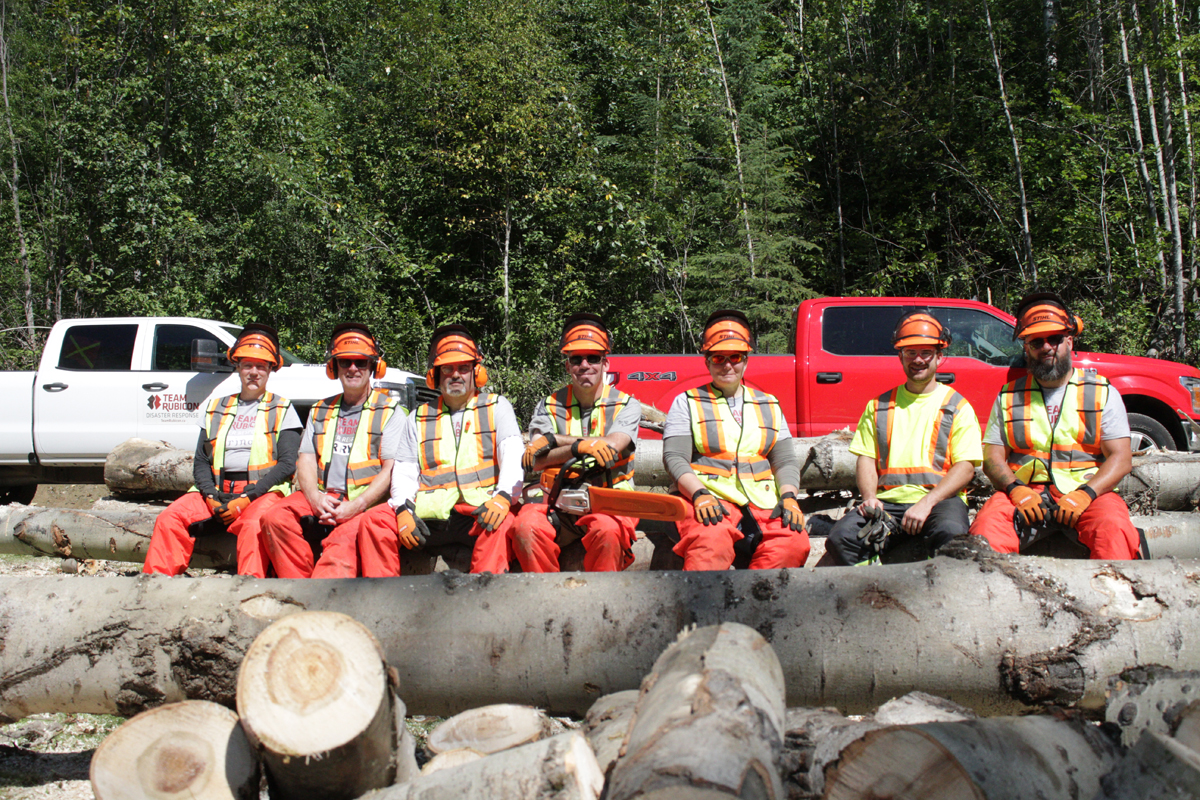 Members of Team Rubicon Canada arrived in McBride on Friday August 14, 2020 for what they hope is their first trip out to aid those affected by high water and mudslides in July.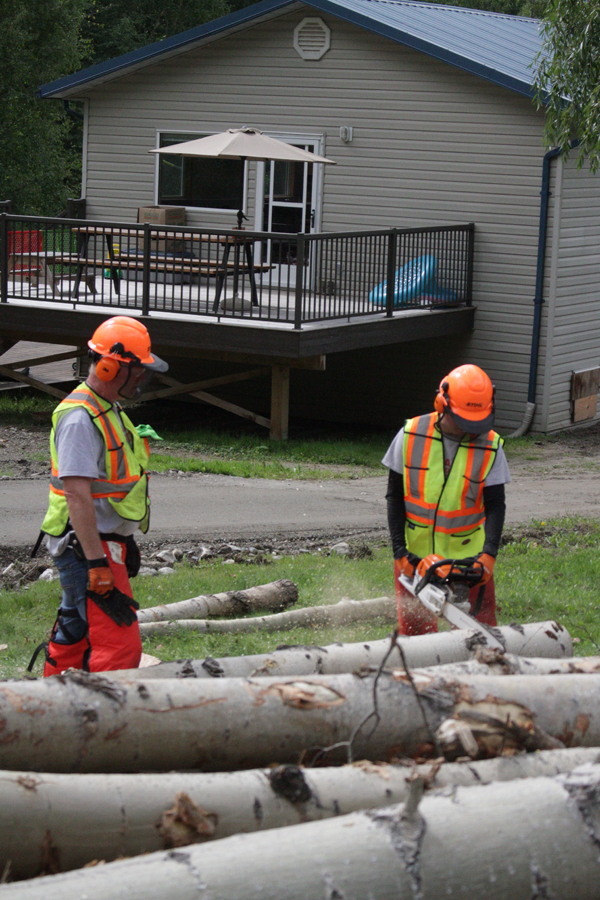 Team Rubicon is an organization that was started by two American Marines after the 2010 earthquake in Haiti. Following the quake, they mobilized supplies, volunteers, a small group of veterans, first responders and medical professionals to help. When the group crossed into Haiti they called themselves "Team Rubicon" in reference to the Rubicon River in Rome. By crossing, the team acknowledged they were irrevocably committed to their task of helping those in need.
In the last 10 years, the team has served in over 275 response operations around the globe. Although many of their volunteers have experience as first responders, or have some medical training, it is not a requirement.
The Canadian chapter was born following the fires in Fort McMurray in 2016 and has grown to 120 members. Team members with specialized skills may be called on specifically. The volunteers usually have day jobs so they always put a wide call-out for available volunteers.
Following the mudslide on July 4th, Team Rubicon contacted the regional district to offer their help.
On this two-day trip to McBride, the seven members of the team focused on clearing debris in the form of logs from one residence. They worked to buck and split the pile of logs into useful firewood.
Dave McAllister, Provincial Administrator for Team Rubicon Canada was one of the volunteers on site. McAllister is a Canadian Forces veteran who served for 30 years.
"Much of the important work we did (in the military) was disaster response," he said. "I miss the comradery a lot, and this effort keeps both of those things going."
One rule they have is safety. They do not want their team to be working within an evacuation zone. So, on this trip, they were sent to clean up properties on Mountain Ash, just outside the area remaining under an evacuation order. The homeowners were appreciative of the help. The removal of the stack of logs was a daunting task, and to have that taken care of in a weekend was a relief. They took a brief break from firewood to help another resident move some furniture out of their home as well.
McAllister hopes that members of the team can return to McBride once the full evacuation order has been lifted, so they can provide support during the clean up at the remaining homes.