By Andru McCracken
---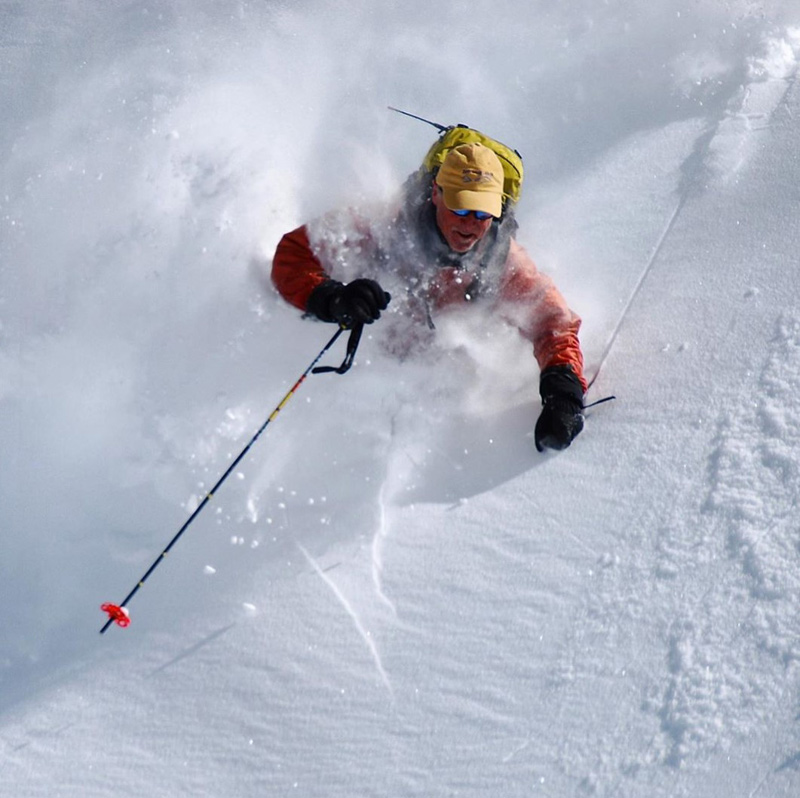 David Harley is hoping to rejuvenate the community of New Denver with a ski hill radically different from other BC ski hills: it combines lift access with backcountry skiing. If constructed it would be one of the lowest density ski areas in the world. It would also be carbon neutral by conscripting power from a 127-year-old run-of-river power plant.
"Zincton will be a world-class, all-season, backcountry-oriented mountain destination that delivers an unparalleled recreation experience complemented by a pedestrian-only, environmentally sustainable Mountain Village," reads the vision from their expression of interest, which is currently undergoing public input.
Harley already owns the land at the base of the resort and plans to finance the construction himself.
More remarkably, he grew up in the area.
"This is a legacy piece for me," said Harley, "This is a give-back-to-the-community piece."
He also hopes to prove a point about the changing nature of skiing and to help bring a new wave of residents to New Denver.
"I want to create opportunities so young people can grow up here. We're producing all these babies and shipping them all to Vancouver," he said.
It could also change the ski industry's mind about what skiing should look like.
"This is a creative exercise to show the ski industry the proper way forward," he said.
Local reaction
Tonio Bachrach is a resident of New Denver and thinks it is a great idea hatched by great people.
He's happy in New Denver, but sees the need for economic development. Bachrach likes the shape of the proposal for its minimal environmental impact.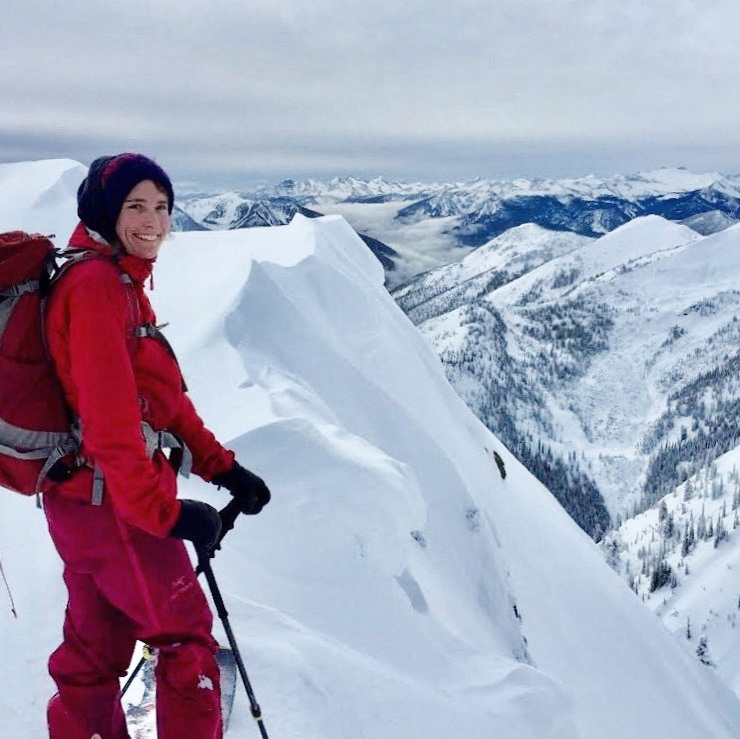 "I much prefer tourism to resource extraction as a local economic engine," he said. "We have much the same problem in New Denver as Valemount and McBride and Interior communities, which have been so hard-hit by the demise of the wood industry."
Tonio Bachrach is father to Morgan and Taylor: one is a high-lead logger, the other is a Member of Parliament
Tonio himself logged in the Robson Valley for 25 years and was instrumental in starting up the Fraser Headwaters Alliance.
"There is nothing inherently wrong in logging. I just reject clear cuts. glading is not nearly as destructive to the forest," he said.
Tonio acknowledges the proposal is raising hackles.
"Some people are radically opposed to it. I'm not sure why," he said.
Nadine Raynolds has been a resident of New Denver for 13 years and served on the local council, she backcountry skis, has worked in rural economic development and is currently working with the Yellowstone to Yukon Initiative.
Raynolds said her backyard is the most heavily tenured in the Kootenays but the region lacks a cohesive plan.
"There hasn't been a land use planning process in this region. It's grossly overdue," she said.
She's concerned that local jobs and economic development would be seasonal, could drive up housing prices in New Denver and that Zincton could compete with New Denver for business.
"Having more and more seasonal tourists doesn't make our community viable and thriving," she said. "The assumption is that this is not for local people. It's not a local ski hill."
From an environmental perspective she believes that the project will be bad for grizzly bears and wolverines who thrive in that region because the area doesn't have a lot of traffic and isn't bisected by a busy highway that serves to fragment habitat, in this case between two parks.
"Don't put a ski resort in prime wildlife habitat."
As a ski tourer herself she said this area is one of the few areas local people can get to without a snowmobile.
"That's a real concern especially in an area that is highly tenured already."
Oberto Oberti, the architect of Valemount Glacier Destination Resort said that Harley's proposal shows a growing consensus that reflects his own belief.
"There is a need to find locations and to design mountain resorts that go higher and offer spectacular glacier sightseeing in addition to skiing," he said. "We still have the Eagle's Eye Restaurant at the top of Kicking Horse Mountain resort as the highest ski and sightseeing destination in B.C., when we have thousands of beautiful mountains that are much higher than that."
Oberti said he believes there is a huge untapped potential for mountain tourism in B.C.