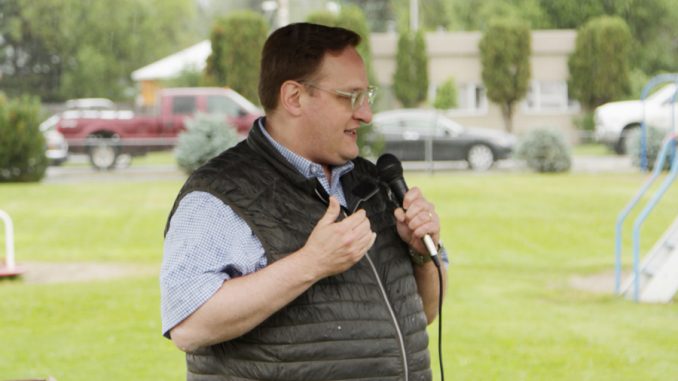 By Andru McCracken
---
In a letter to council, Pheidias Project Management Corporation announced they have relinquished their interest in the Jumbo Glacier Resort in exchange for a cash buyout.
"This means that the Valemount Glacier Destinations project is now poised to become the only high-alpine year-round glacier skiing destination in North America," said the corporation's Vice President Tommaso Oberti in a letter addressed to Valemount Mayor Owen Torgerson.
The Jumbo Glacier Resort has many similarities to Valemount Glacier Destinations and both projects have been led by Pheidias.
The Jumbo Glacier Resort project was centred on Jumbo Mountain in British Columbia's Purcell Mountains and included a 5,925-hectare Controlled Recreation Area. It sought to provide the first lift access in North America to high alpine glaciers (3,419 meters) for sightseeing and year-round snowsports in a location with beautiful views and abundant snow.
Oberti said the company relinquished its development rights and interests for the resort village, ski area and sightseeing destination for monetary compensation.
"Our work in designing mountain resorts has always been inspired by the beauty of the mountains and a desire to create something special that would create life-long experiences for visitors," he wrote.
He said that the company takes pride in the projects they have designed, like Valemount Glacier Destinations as well as projects that they've built, like Kicking Horse Mountain Resort.
"We are very pleased that a cooperative and reconciliatory conclusion to the controversies surrounding the Jumbo Glacier Resort project has been achieved," he said.
He said the result will be the creation of a vast and spectacular conservation area in the Purcell Mountains administered by the Ktunaxa Nation Council.On January 18th the Ktunaxa Nation Council announced that the Jumbo
Glacier Resort has been nixed and a new Indigenous Protected and Conserved Area would be established. A press release from the First Nation said the project was funded with $16.1 million from the Government of Canada and $5 million from the Wyss Foundation, Wilburforce Foundation, Patagonia, Donner Canadian Foundation and Columbia Basin Trust.