By Andru McCracken
---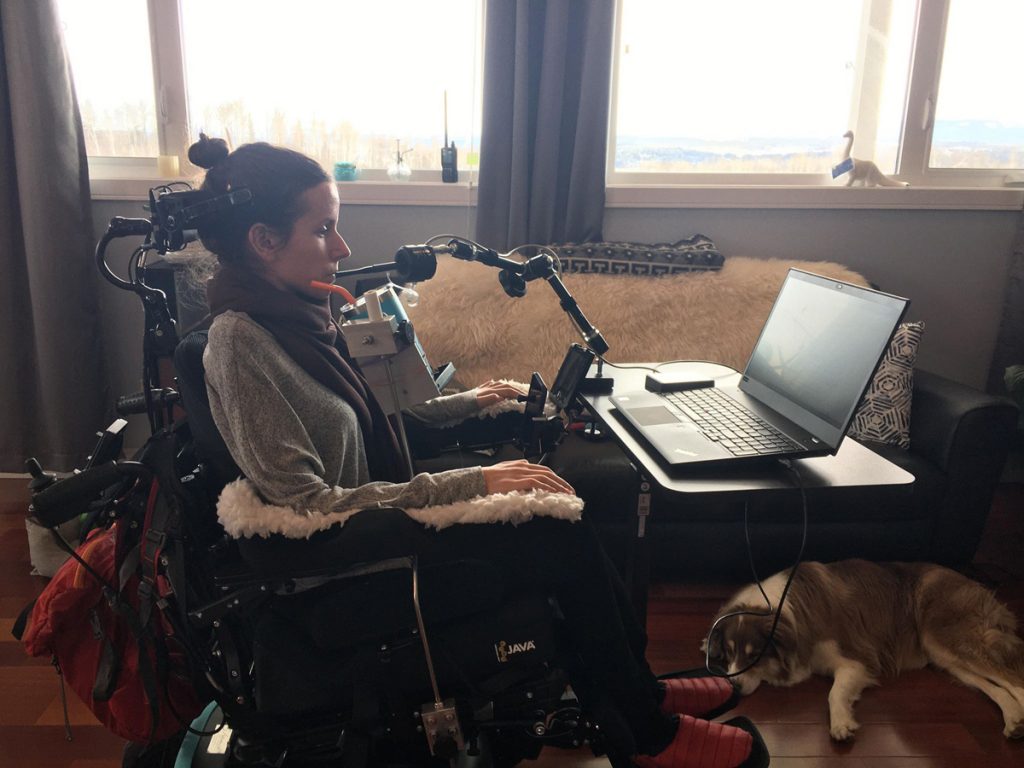 They said it couldn't happen but Chantelle Grafton is back at work, taking her dog for walks daily, breathing on her own, and planning exactly how she will re-enter the flow state that mountain bikers crave and thrive on.
Chantelle suffered a life altering crash on June 15, 2019 at the Valemount Bikefest.
After her accident neurosurgeons told her that if she was able to survive the accident, she wouldn't want to.
"I'm sitting on my balcony. Working all day. There is nobody with me. None of that was supposed to be possible. Everyone told me it would never be possible," she said.
She feels lucky, though she admits that feeling waivers at times.
An identity
Mountain biking, a sport her husband introduced her to six years ago, continues to be a massive and central part of their lives and identity.
"We love everything about biking and the biking community. We're trying to figure out what new hobbies we can have together… Finding new ways to be outside and explore," she said. Biking isn't off the table.
The White Whale
Moby Dick, an expert trail at the Valemount Bike Park where she crashed her bike and changed her life, is still her favourite trail.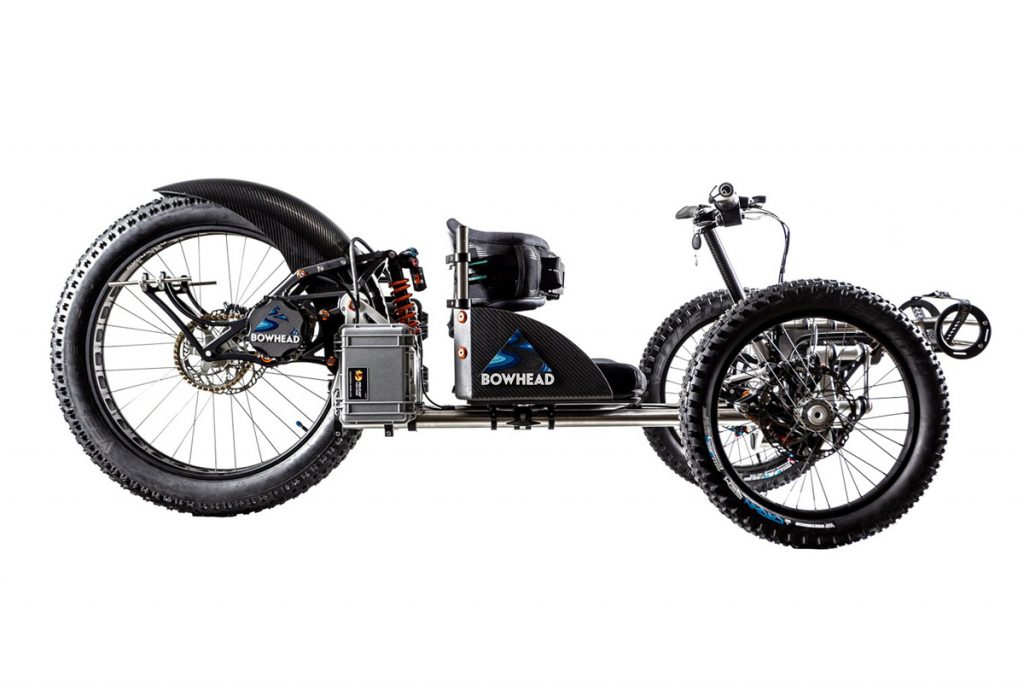 "It's quite a gem," she said.
In fact Chantelle had already ridden the Skyberm, the feature where she injured her neck, twice that day. Earlier she had landed front tire heavy, but tried it again.
"It is still my favourite trail," she said.
The Skyberm is a raised wooden feature that banks around a slight corner and features a small drop, between three and four feet. But like any feature, landing badly can cause great harm.
Who's to blame
Some people would be looking for someone to blame, Chantelle seems to take the opposite view. She credits proactive changes made to the bike festival that year with saving her life, including having room for ambulances to get to the park by keeping the roadway clear, and having medics on stand by.
"Any other year, people wouldn't have been able to get up there," she said.
Forest and flood
Since April 1st she's been back at her job for the Ministry of Forests. She said that her colleagues have gone above and beyond helping her get back to work.
"I used to complain that my job didn't have enough field work," she said, she has since revised her opinion. "I'm happy to be back working. It gives purpose to your day and helps the time go by."
Chantelle is a Senior Regional Specialist in Water and Dyke Safety and coordinates flood responses for Northern BC.
Power forward
Now Chantelle drives a power chair using her head.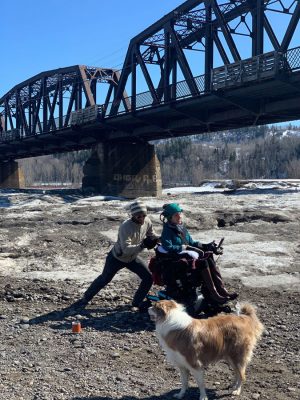 "I have proximity sensors in the headrest so I can pretty much go anywhere," she said. "I'm not much slower than anybody else and I can go everywhere. What this would have been 20 years ago it gives me a lot of hope for the next 20 years," she said.
Still loving Valemount?
I asked Chantelle if she'd come back to Valemount.
"Absolutely, it's not a question," she said. "We had a big plan with most of Yellowhead Campground booked."
She said she and her friends had envisioned a mini beerfest of their own, but COVID-19 cancelled that plan.
Flow state
In positive psychology, a flow state [aka being in the zone] is the mental state in which a person performing an activity is fully immersed in a feeling of energized focus, full involvement, and enjoyment in the process of the activity. Mountain bikers crave it. Chantelle craves it. She's now looking into a three wheeled powered mountain bike for paraplegics.
"I'm super excited… it is still in the works," she said.
More and more bike areas are building adaptive trails built for the three wheeled machines.
"The Kootenays have built adaptive trails… it gives me a lot of hope. I have a lot of hope that one day I can get out with my friends and still ride bikes," said Chantelle.
Chantelle thanked a number of people that reached out to her after the accident, hospital employees, paramedics, info centre employees and the fundraisers.
"It was really nice for a community I wasn't from," she said.
"We can't wait to come back."