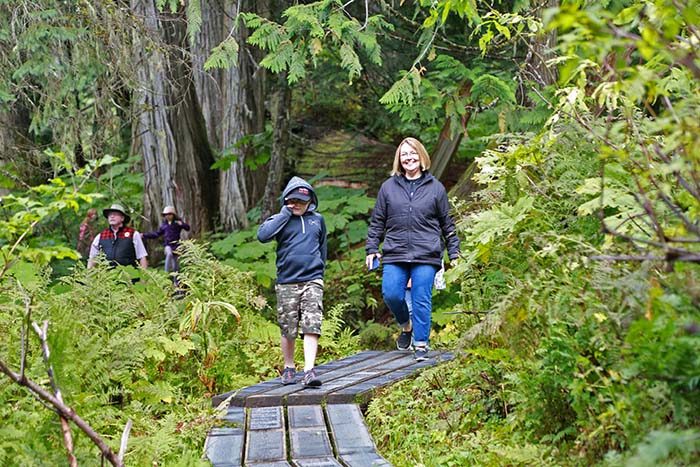 This story has been updated since the print version to reflect new information from BC Parks
By Laura Keil
---
The Province has announced that most provincial parks, including the popular Mt. Robson, Jackman Flats, Wells Gray and the Ancient Forest, will reopen May 14, but for day use only.
The Berg Lake Trail remains closed. A BC government spokesperson said they do not have a specific date for re-opening the Berg Lake Trail for any users (registered overnight users or day-use hikers).
"It will open once we can safely do so and ensure that the Provincial Health Officer's recommendations can be followed appropriately," a Ministry spokesperson told the Goat.
The Mount Robson Visitor Centre will also remain closed until further notice and outhouses near the Visitor Centre will not be open for May 14. There are a few rest areas throughout the corridor with bathrooms that the public can use, a spokesperson said –  facilities maintained by BC Parks and MOTI.
The Province says parks that attract large crowds, or where reopening would pose a health risk to nearby communities, will remain closed. Mt. Robson Park and its trails and facilities got 460,000 visits in 2019.
Parks Canada is reminding everyone in Alberta that visitor services and vehicle access continue to be suspended at all national parks, national historic sites, heritage canals and national marine conservation areas, including Jasper National Park, over the Victoria Day Long Weekend.
Rearguard Falls also has no re-opening date as yet.
What is open for the May Long Weekend?
Several day use areas along the Highway 16 corridor will be open for visitors for the May-Long weekend, including Moose Lake, Yellowhead Lake, and Fitzwilliam day-use. On Highway 5, Jackman Flats will be open.
Day-use visitors are encouraged to bring a "Clean Trip Kit" with their own hand sanitizer, protective gloves, and toilet paper to reduce the spread of COVID-19 on high touch surfaces. Furthermore, it is recommended to maintain a physical distance of 2m from other users while in parking lots and on trails.
June openings
Lucerne, Rivers, and Meadows campgrounds are planned to open June 1 for camping but the BC government says the group campsites within Meadows will not be open. Bathroom facilities within the campgrounds will be opened on June 1. Extra cleaning of campground bathrooms will be occurring daily, a spokesperson told the Goat.
Premier John Horgan advised non-essential travel far from home or to other communities is still discouraged.
Broader reopening of provincial parks for overnight camping will happen over the summer but not until June at the earliest, the Province says. Hot springs and many backcountry cabins will remain closed until further notice.
Details on which campgrounds and services will be available will be posted on the BC Parks website, as well as the Discover Camping site: discovercamping.ca/bccweb/
The Discover Camping reservation system will be back online May 25, 2020, to accept reservations. Campsite availability may be reduced; any existing reservations that are affected will be automatically cancelled and refunded. The Province says the bulk of existing reservations will be honoured and those with existing reservations after June 1 who would like to cancel them will have until June 15 to cancel without facing cancellation fees. Reservations cancelled after June 15, as well as new reservations made after May 25, will face the usual cancellation and transaction fees.
For the most up-to-date information, visit BCParks.ca