By Andru McCracken
---
When the Province asked municipalities to devote resources to enforce ministerial orders related to the COVID-19 provincial state of emergency, Sheila McCutcheon didn't waste time asking for help.
"I filled out an expense authorization request and they approved it immediately," said McCutcheon.
McCutcheon is Chief Administrative Officer in McBride but she is also the bylaw officer. As COVID-19 measures were put in place, she knew she wouldn't have the time or energy to educate residents about the new rules while fulfilling her role as chief staff of the Village.
The new position is a temporary one paid for by Emergency Management BC.
"I needed feet on the ground," McCutcheon said.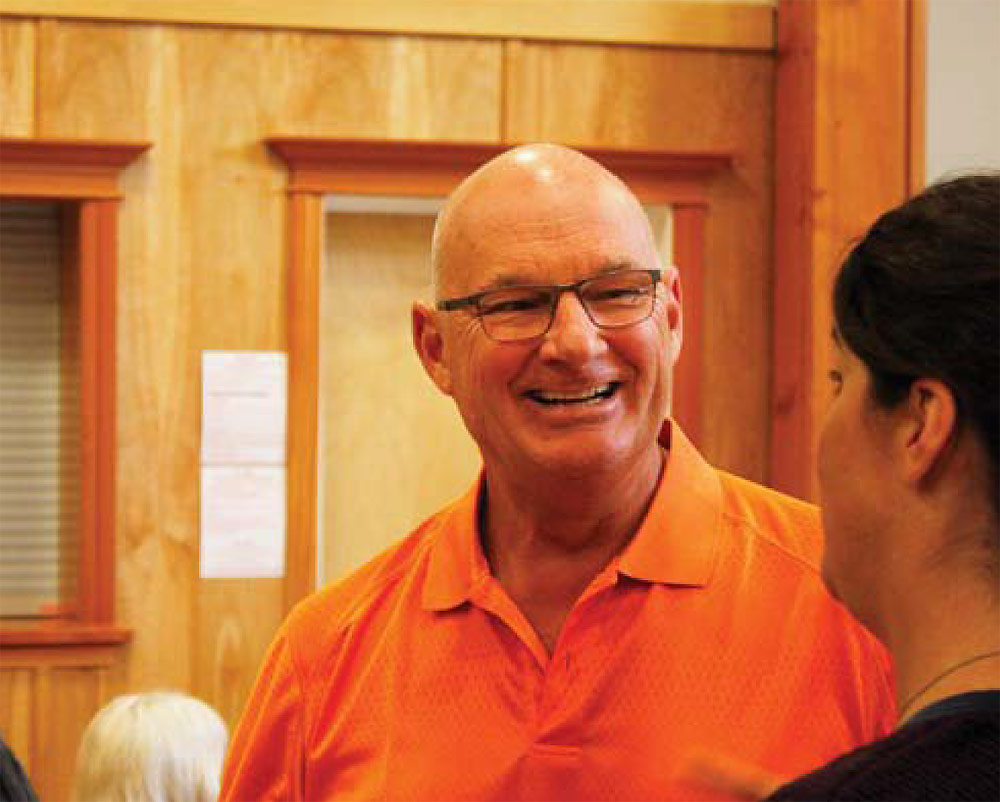 The Village of McBride hired Pete Berndsen, a retired police officer with 40 years of community style policing. His nickname is Pete the Heat, and he's known for de-escalating tense situations with humour and stealth. He once disarmed an American man who seemed to be suffering delusions. Locals noticed him parked outside a McBride cafe mumbling 'kill them all' while feverishly attempting to load a shotgun with shells he'd emptied out onto the roof of his station wagon. Pete the Heat took the call, and silently raced to the scene, he parked his cruiser on the opposite side of the building out of sight and snuck up on the stranger from behind and disarmed him.
The American parents of the delusional man, were stunned, confident he would have been shot dead in similar circumstances in his own country.
Berndsen won't be doing that kind of enforcement regarding COVID-19.
"Little 'e' enforcement, big 'E' Education," said McCutcheon. "It might be called an enforcement officer; but the role is to monitor, teach and provide information."
McCutcheon said the community has been doing great.
"Our businesses have been amazing at implementing procedures and processes for social distancing and ensuring the safety of their own workers and the public. Everyone has done an amazing job. We're thankful for that. However we are a highway community. We have a lot of traffic going through McBride. This is to protect them and our community," she said.
Not a snitch line
"We haven't even discussed [a snitch line] and we have had no one phone in for that reason. We just want people to feel secure and supported," she said.
"We just wanted to be part of what the provincial government is doing. We wanted to comply but with a soft touch."
The position so far is only for the first critical 14 days that the province has been preparing for.
Pete Berndsen, will be available 9 am to 5 pm Monday to Friday to assist and support the Village of McBride's Emergency Operations Centre, businesses and community members.