SUBMITTED BY Linda Fry
---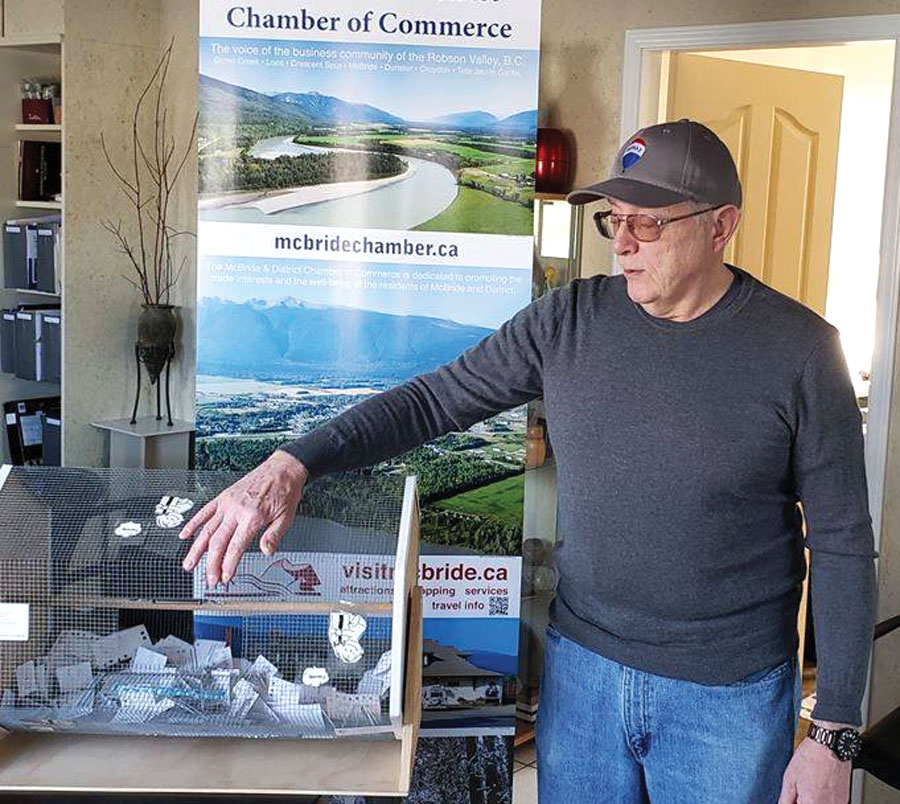 Local realtor and retired dentist Mike Moseley was acclaimed chair of the McBride & District Chamber of Commerce at the 2020 AGM held in January.
Russ Purvis General Manager of Kakwa Ecovillage Cooperative will chair the Robson Valley Tourism Committee.
Outgoing chair Dannielle Alan said she is thrilled the Chamber is moving forward: Moseley's energy and enthusiasm is a great addition to the Chamber and Purvis' extensive experience in the tourism industry will be an asset to the committee.
Tony Rykes remains vice-chair and Linda Fry remains treasurer.
The draw for the Christmas Shop Local campaign was held and the Chamber is pleased to congratulate Mel Johnson, Carol Hammar and Colleen Shawara, each receiving $100 in Chamber Bucks to be redeemed at participating member businesses. A big thank you to the participating businesses and all the community members who supported our local merchants.
Regular Chamber board meetings are held at 532 Main St, 7:00PM every third Tuesday of the month. All Chamber members are welcome to attend.