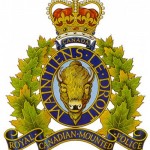 By Corporal Jacob Joslin, RCMP
---
Four campers from Jasper called police for help Thursday night around 5pm when they got cold in McKirdy cabin. The four had hiked up the mountain earlier that afternoon and had trouble getting the fire going because the wood was damp. Temperature dropped to about -20 degrees and they wanted out. RCMP called Robson Valley Search and Rescue for assistance. The four ended up hiking down themselves in the dark where they met with rescuers.
"They learned a valuable lesson in winter camping – be prepared," said Constable Tyler Jensen of the Valemount RCMP.
Outdoor enthusiasts are reminded to be prepared year round, but especially during winter in the mountains. Take a winter camping or survival course, practice starting fires, and for bonus points watch some Survivorman episodes. Make sure you are prepared with the right knowledge and the right equipment, including carrying your own fire starting material.