By Jean Ann Berkenpas
---
Jasmine Hoetjes is bringing her passion for the arts to the Robson Valley through her new Jazi Azi Dance School. This fall she offered dance classes in McBride. On Friday November 22nd, her three children's classes shared their first show with the community. It was produced in collaboration with local musicians with support from the McBride Secondary School Drama Class. The McBride Roundhouse Theatre was packed, with standing room only, as her students, aged 2-11, performed a selection of dances.
The classes were for both boys and girls, and were not just ballet. There was a strong focus on movement patterns, mime and fun.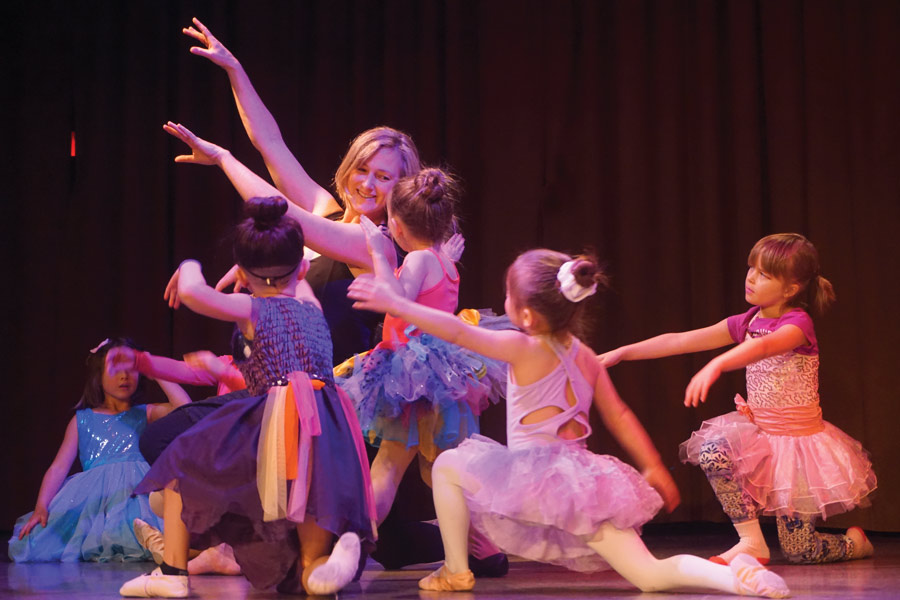 This is the first year that she has offered dance classes in the community, and the opportunity to take classes was met with enthusiasm. Over 30 young students took part in weekly lessons, and there were also classes offered for teens and adults.
Hoetjes has an extensive background in dance. She started dancing at the age of four, and went on to be accepted into New Zealand's National Ballet School where she danced from age 14 to 16. After this she chose to pursue post secondary education, through a music and dance scholarship. Her background is primarily in classical ballet, but she also does tap, contemporary and modern dance.
She was inspired to offer a dance school to children in the Robson Valley after moving here and being asked by some parents if she would teach. Hoetjes grew up in a remote area of New Zealand, and her parents always put in a lot of effort and travel time to give her and her siblings opportunities in the arts. Hoetjes wanted to give students living in the Robson Valley the chance to experience some of the arts and cultural opportunities more often available in larger cities. The show at the conclusion was included to provide the children with a full experience and to show parents everything that they had been working on.
"There are many talented artists and musicians in the valley," said Hoetjes. "My idea of a Variety Show was to bring it all together, show some local talent, and to make it more interesting."
The Fiddlesticks String Ensemble played live music while the children performed a number of group dances and a few solos. Jasmine Hoetjes teamed up with her brother Jos Hoetjes to perform a tap dance in Broadway Jazz style, while Phil and Melissa Boulianne performed on the drums and piano. Jos Hoetjes and 8-year-old Aziz Umstot performed a Russian-style Cossac dance. Zaina Barrett, a high school student, performed a solo musical interlude playing guitar and singing. Taylor Martin was the Master of Ceremony, and provided a little comedy to tie it all together. The high school drama class managed the lights and stage.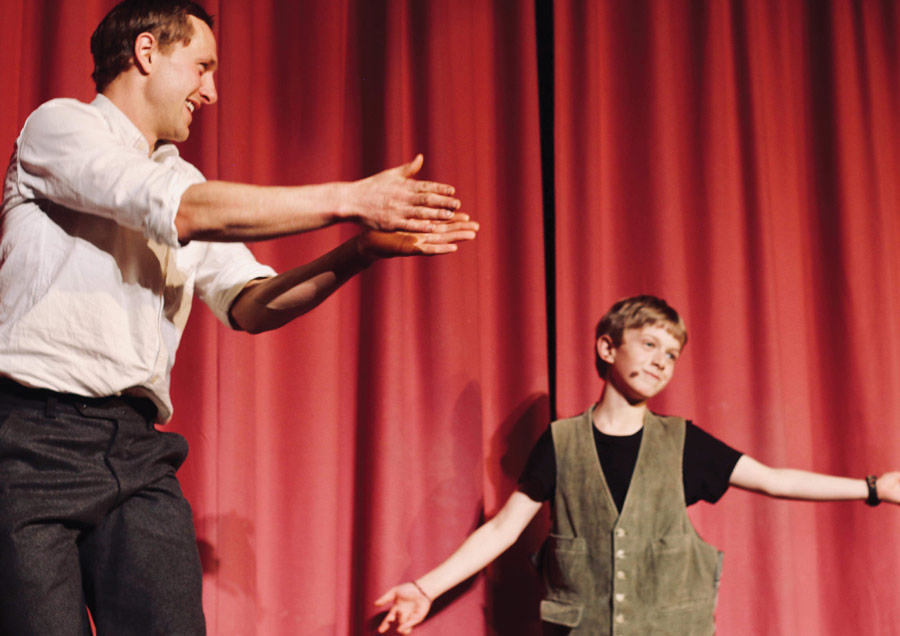 This was a first time for Hoetjes, choreographing and managing a show on her own. She did this while balancing family life with a newborn and a toddler. She said the support from her husband, Taylor Martin, in managing family life and taking over many parenting duties was essential.
The feedback from parents has been very positive. "It has helped [my daughter] out of her shell. She loves coming to class each week!" said one parent.
For Hoetjes, this is the most rewarding part of teaching: seeing the joy and boost in confidence that children get from participating in dance. The whole process has been a passion project for her.