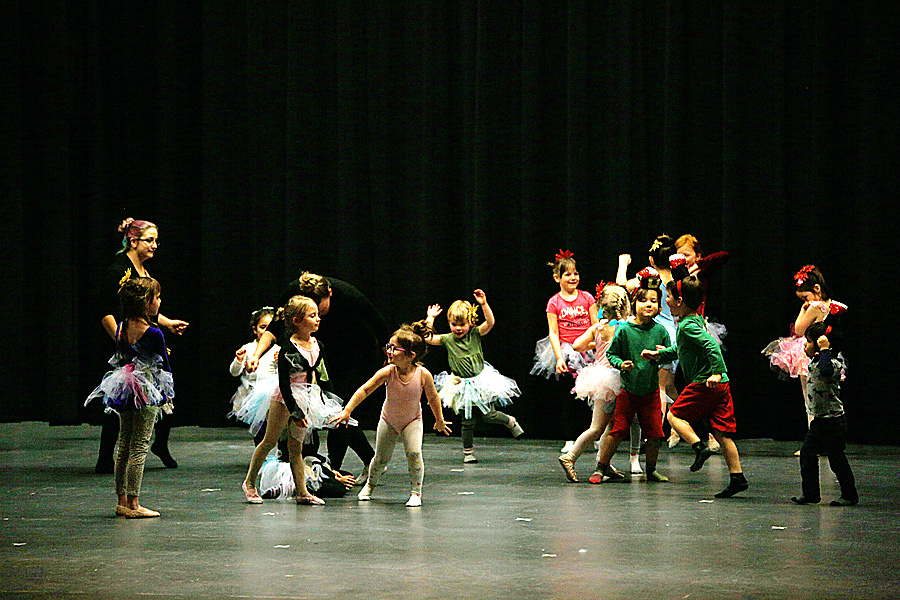 By Andru McCracken
---
Some kids have trouble expressing themselves, but if their performance last Friday night at the high school shows anything, the kids in Emily Cannon's ballet program do not have that problem.
The program is part of Emily's work as a Child Youth Mental Health counselor and funded through Robson Valley Community Services.
The program was initially delivered out of the RVCS classroom, but eventually moved to the high school because of the interest and the Valemount Arts and Cultural Society covered the groups insurance. 
The program was popular with parents and kids alike.
"I was trained in ballet, tap, jazz and musical theatre from the age of 5 years old," said Cannon, "So I'm more than happy to help offer it."
Cannon said the mental health component is about motion.
"Being physically active is a super big component," she said.
"We had really positive feedback from parents and kids and we are going to run something similar in the spring," she said.
Pictured above is the 'dance off,' a free-for-all where kids bust out their best moves at the end of their lesson.
"The boys love that because they can do some of their hip hop moves," she said.
There were choreographed dances too, with the kids contributing their favourite dance moves.
"They really seemed to love that," said Cannon.