By Andru McCracken
---
Trans Mountain is applying for a 3-year temporary use permit to use a part of the Valemount Community Forest lands as a work camp and a public consultation meeting will allow public input Tuesday, November 26 at 6 pm at the Valemount Community Hall.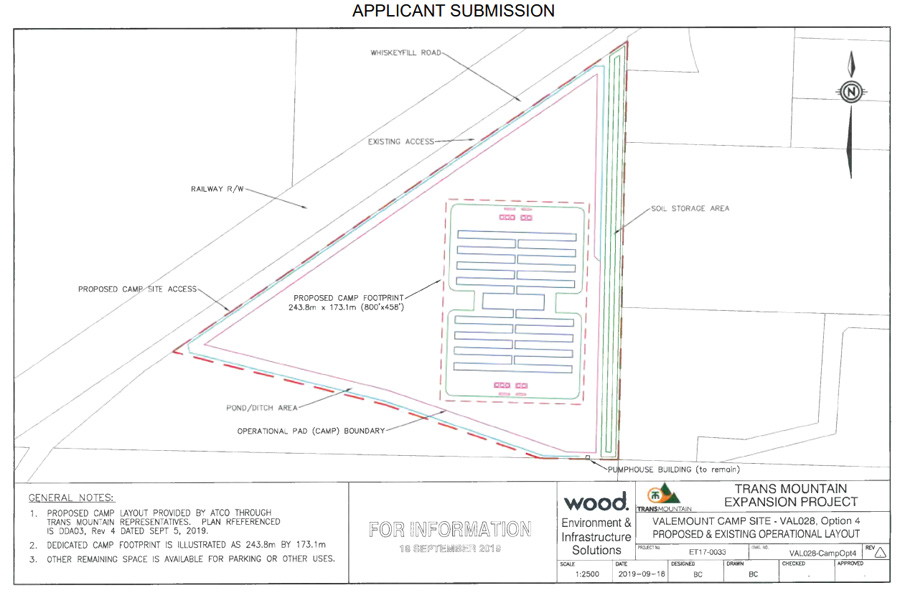 A copy of the proposed permit and other relevant background material are available for review by the public at the Regional District office from 8:00 a.m. to 5:00 p.m., between November 12 and November 26, 2019, but it is also conveniently available online as apart of the Village of Valemount's November 12 agenda package (you can find that here: tinyurl.com/transmountaintup (on page 103).
The camp will consist of temporary ATCO trailers containing dorms, kitchens, and rec rooms, and will hold 600 people with the 'capability to expand to 900 people.'
Because the site is zoned for industrial use Trans Mountain must apply for a temporary use permit.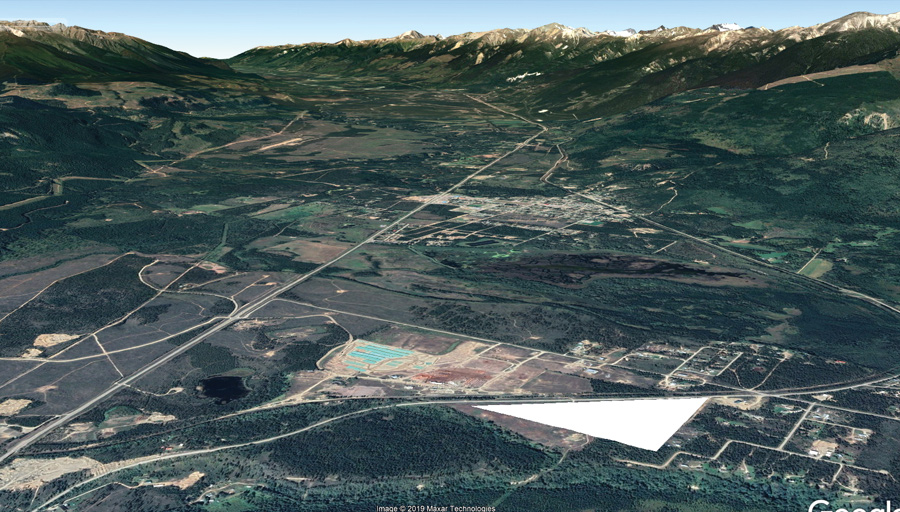 In a November 1st letter to the Regional District, the Village of Valemount expressed a number of concerns with regards to the camp in an extensive letter.
Concerns range from highway access onto Whiskey Fill Road and whether it will receive any upgrades (like line painting), they also expressed concerns around increased traffic at rail crossings and load restrictions during the spring.
The village also asked Trans Mountain to limit idling of vehicles because of the community's air quality issues.
Other concerns included demands on local services, like police, health care services, bylaw, the fire department and social services.
"The Village is concerned there are not sufficient resources to meet this demand and would like to see the applicant take steps to ensure that the community will not experience a reduction in these services because [of] the applicant," said Chief Administrative Officer Wayne Robinson.
The Village letter says that while they can provide potable water, they can't handle that amount of sewage and it will have to be trucked out of the area.
The Village raised a number of other concerns, but its final point was on affordable housing.
"Affordable and available housing is a significant concern for the community. Already people are raising rental rates in anticipation of the applicant's employees and contractors who can afford higher rents and choose not to live in camp," read council's letter.
"We are concerned people may be forced to relocate. This will hurt local businesses that will not be able to attract employees and disrupt the community when they are required to leave. It is our hope that the applicant can adequately address our concerns for the mutual benefit of the workers in the camp and our community."
The area in question is on the east side of Whiskey Fill Road, the eastern boundary of the Valemount Industrial Park. Trans Mountain had originally considered a location in town, across Highway 5 from the Best Western Hotel, but the company said creating good access to and from the highway would have been a major project and cost prohibitive.