2019 Opening Prayer
Courtesy Dee McEchern
Royal Canadian Legion Branch 266 Chaplain
---
Most Holy and Merciful God, today is a day of remembrance. We have had a 100 years of days of remembrance.
We are thankful for those who served for us in the wars. Those who gave their life to the country they served. We were blessed for those who returned safely. Only they know the price that others paid with their lives.
Hear our prayer for peace.
As we come this day in Remembrance, allow our hearts to be touched with love, not anger. To be moved to search for new ways to solve world problems. To be open to new ways of relating to one another no matter our religion, colour or nationality.
Hear our prayer for peace most Holy One…
Amen.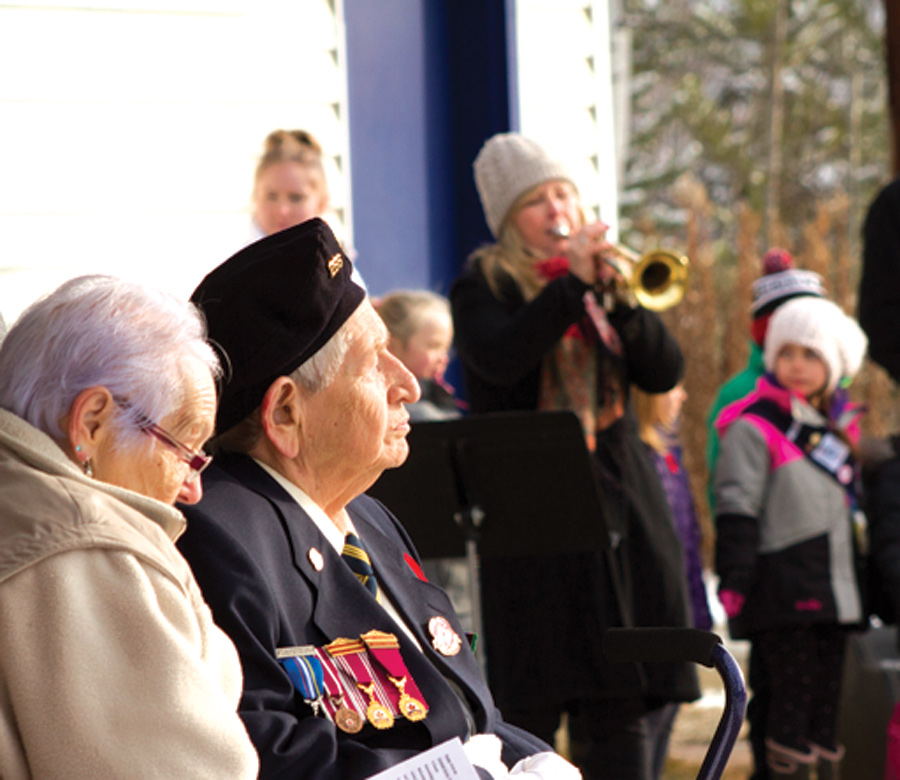 McBride Thank You
The Royal Canadian Legion Branch #75
---
McBride would like to say thanks for all the great community support, with wreath and poppy 2019 campaign, also to the generous donations we received for the meal. It is always a pleasure to see Ken Hooker, the four members of 1 st Service Battalion out of Edmonton and all those that attend our ceremony in the Steve Kolida Park. Thanks to Bob Balcaen for organizing the parade, school, and providing his sound system. To Dave Hruby for being our parade marshal and all those who joined in the march. Thanks to Scott Sansom for playing for us. To Beth Fredrick for leading in our songs. To Detta Smith for the scripture reading. Thanks to all those that laid wreaths. A special thanks too the Beanery 2, Donna, and Andy, for the great meal and helpers Margaret, Corrine and Mike, to any others that may have helped. Thanks to Advantage Insurance, the Little McBride Paper and the Goat Newspaper.