By Laura Keil
---
The Village of Valemount's emergency alert system that delivers messages straight to your phone had a trial run on August 15, despite problems with the cellular network.
The Village of Valemount has partnered with Voyent Alert in order to deliver critical messages to the public during emergencies.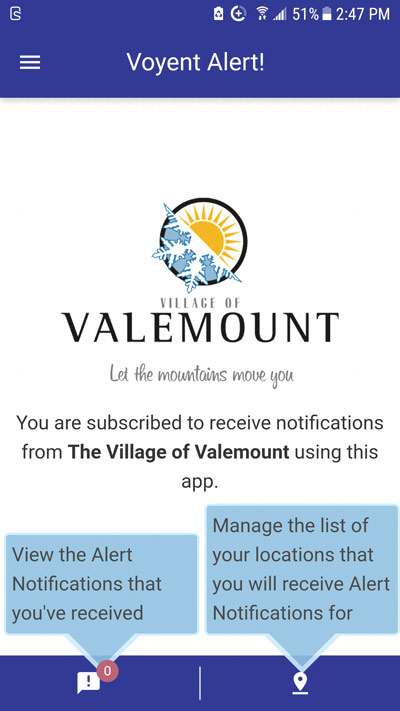 Village of Valemount CAO Wayne Robinson said last week there were 124 subscribers at the time of the test.
Subscriptions are free and mobile users can download the app. Subscribers receive urgent notifications on their cell phone or landline.
On August 15, 110 of 124 possible alerts were delivered within the first minute, Robinson said. That despite the fact that the local cell tower was not working. By the following day, a few more alerts were received by mobile users. Voyent Alert believes some Subscribers were not on a wifi network at the time, and/or were out of cell range.
Three of the voice/phone calls were never received. Robinson says Voyent Alert is still investigating why.
Robinson said the Village plans to use the service for critical Evacuation Notices, Alerts and updates to those alerts only.
"There is an opportunity to use this system for other uses, but we are concerned if we used the app to convey routine information, subscriber fatigue would be the end result and people would stop using the app," he said.
He said they are considering completing another alert with cell service working in the future.
He adds that the Village would like to see more people sign up for this service.
"We would like to a number closer to 500 subscribers so that more people can be reached in an emergency situation and receive real-time updates as the situation evolves."
Voyent Alert is available through Google Play and the Apple App Store. People without cell phones can still be notified through their traditional telephone or over social media. Anyone who needs help is encouraged to come into the Village of Valemount office and staff can assist.