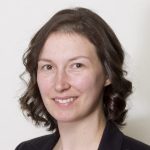 By Laura Keil
---
In August, Kamloops This Week reported that the RCMP had met with Thompson-Nicola Regional District (TNRD) directors in areas along the Trans Mountain pipeline expansion route to discuss security in light of protests expected during pipeline construction.
The article said the RCMP reported having "a special force" designated to handle pipeline security.
"They're not hanging around waiting for trouble," the TNRD Chair is quoted as saying.
So I began to wonder, what's actually happening on the ground?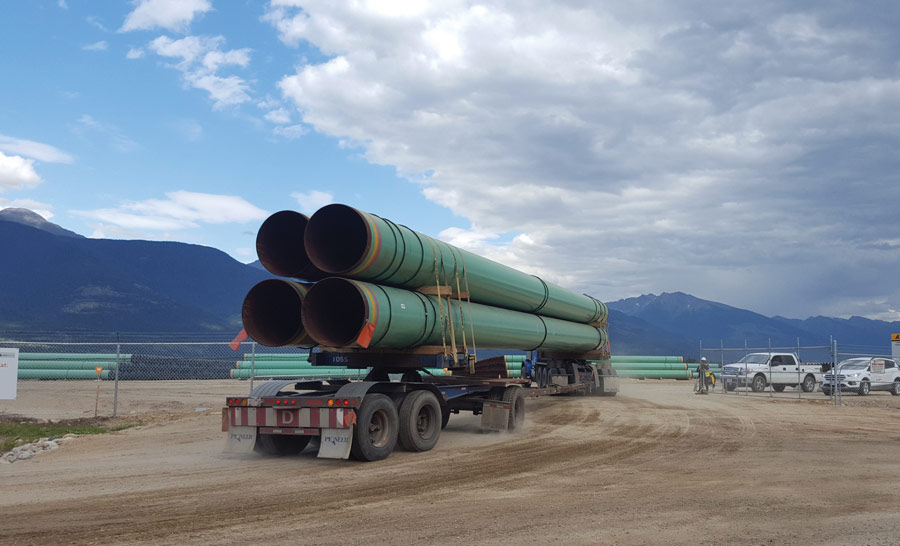 The majority of pipeline work will be in the TNRD which covers Albreda to the Coquihalla Summit. Renee McCloskey of the Regional District of Fraser-Fort George (the regional district for Valemount) told the Goat neither the RCMP nor Trans Mountain had approached their board regarding security measures.
In Blue River, protesters have been causing mild disturbances for more than a year. I found myself in Blue River on August 30th and decided to poke around to see what I could learn. I spoke to a local resident who said it's been fairly quiet recently, though the Tiny House Warriors are still camped out near the access road to Murtle Lake, blocking traffic.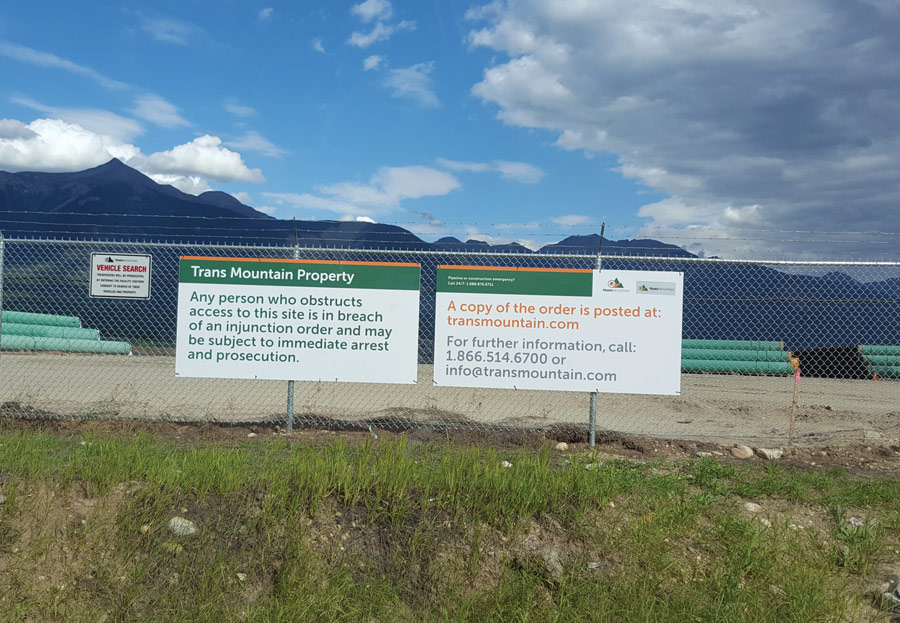 The Tiny House Warriors have erected a teepee and several canvas-wall homes. Several signs are posted at the barricade including: "Unceded Secwepemc Territory" and "No Secwepemc Consent."
A Simpcw man working in Blue River said the protesters do not represent the Simpcw and the protesters are disrespecting his people.
A Simpcw Resources Security truck was parked just inside the Trans Mountain compound. A man got out of the truck to greet me and said he couldn't speak to the media and gave me a card for his supervisor.
One person, who spoke on condition of anonymity due to their work, said the Tiny House Warriors occasionally stand outside Blue River's Trans Mountain yard and yell things at the security guards through their bullhorn – obscenities and rally cries, similar to what the protesters say in videos online.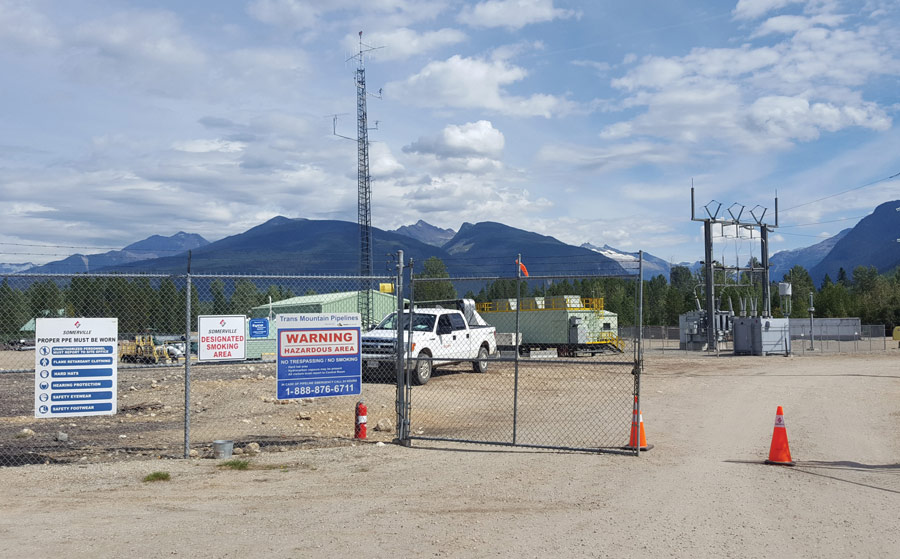 There hasn't been much violence, one person said, though they witnessed a Tiny House protester grab the Simpcw Resources sticker off the side of a security truck and attempt to rip it in half. Security guards are there 24 hours a day.
Community members report seeing higher-level security guards – those they call "Level 2."
"I haven't seen any of the Level 2 guys around lately; then again they're pretty good at hiding," said one Blue River resident.
I walked up to the Tiny House Warrior encampment to try to get an interview. I parked at a distance and walked towards the barricade on the Murtle Lake Road. An older woman – in her late 60s or 70s – made a shoo-ing motion with her hand when I was still about 30 feet away. A young woman noticed me and began to yell at me to go away.
I had brought some tobacco with me hoping that this offering would gain me an interview. I held out the tobacco and said I was offering this and wanted to listen. The older woman came across the barricade and stood a few feet away. I saw her hesitate. "Who are you?" the younger woman behind her asked in a hostile tone. I introduced myself as a journalist and they interrupted me to say they aren't talking to the media and that I should talk to Kanahus, who I recognized as a vocal Tiny House Warrior. I gathered later that the young woman I spoke to is Kanahus' twin sister Mayuk Manuel and the older woman was their mother. I asked where Kanahus was. "She's in Chicago starting a revolution with the Black Panthers," Mayuk said.
"Follow her on Twitter," was the last thing I heard her yell as I turned to go, the tobacco offering still in my hand.
Kanahus' bio for @KanahusFreedom says: Secwepemc / Ktunaxa / Indigenous Land Defender / Woman Warrior / Freedom Fighter / Mother of Freedom Babies / Traditional Birthkeeper & Tattoo Artist.
A Twitter post by Kanahus Sept 5th shows a video of an RCMP cruiser parked outside the Tiny House Warrior camp in Blue River. "#RCMP harass #tinyhousewarriors Secwepemc  Land Defenders at Blue River," her post begins. While filming, Kanahus approaches the truck and speaks through a bullhorn to them about the RCMP perpetuating the genocide of Indigenous women. The officers roll down the window and ask her how her trip to Chicago was. She doesn't answer and continues her vitriol. The officers sit in the vehicle calmly. When she pauses, they ask again how her trip was.
A recent video post by Kanahus shows a drive-by of the Valemount pipe yard with Kanahus narrating, saying the pipeline does not have Secwepemc Consent. Another post references the planned worker camps with hashtags #TransMountainBlueRiver #transmountainValemount #TransMountainClearwater #ManCampsequalRape
I stop at the Valemount pipe yard on my way back into town. The yard has security cameras mounted along the fence as well as barbed wire and signs warning not to obstruct access. Two security guards stand next to a white Simpcw Resources security truck. Behind them hundreds of turquoise pipe lengths are stacked in the levelled yard. I park on the other side of the dirt road and walk up to the gate which is open to let through a huge flatdeck carrying a load of pipe. I  introduce myself and say I hope to get an on-the-ground account of any protest activity. They say they can't speak to the media, though one says it's been fairly quiet. While I speak to the woman, the man walks past me and when I turn I see him standing in front of my car, taking a picture of it with his cellphone. He comes back and in a chipper voice says, "I like your car!"