By Andru McCracken
---
Canfor is shutting down their mill in Vavenby. It's terrible for the whole region's economy and will make it an even poorer place. It will mean smaller returns for the Valemount Community Forest and it will hurt local operators. But the closure has the potential to devastate Vavenby and Clearwater. It reminds me of the shutdown of Valemount's mill in 2006.
Whenever I express my sadness and anger about the loss of our mill, someone will inevitably bring up the Valemount Community Forest and all the wonderful work they are doing. I want to be the booster and smile and cheer when they bring it up, but it's hard. The problem is that I can count.
The job creation capacity of the Valemount Community Forest is at most one tenth of that of a fully functioning lumber mill. Those blue collar jobs did more than cover costs, they enriched our community.
The community forest has created some jobs. Jobs are good. But so are benefits. So are retirement plans. So is dental coverage. Ongoing education and upward mobility. I'm not slagging our small operators, I'm just calling a spade a spade: Valemount's blue collar workers have been shut out of our forest wealth.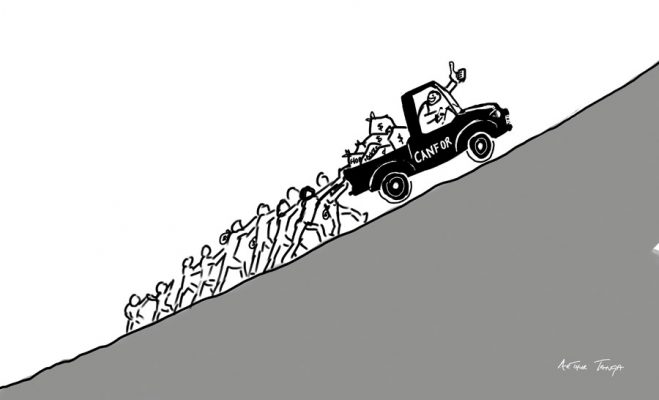 That wealth used to stream far beyond mill workers homes into local stores. The mill supplied baseball and curling teams, a cavalcade of volunteers, and those families produced a steady supply of kids to the school.
Now Clearwater and Vavenby face this same harsh reality. Some people in the community believe that their tourism economy will bear the load or that the community forest can magically create hundreds of jobs. They are sadly mistaken.
A clear eyed view of what their community forest will provide in terms of jobs should be sobering.
Valemount knows this, we have been through it.
My advice to the community of Clearwater is simple. Don't let them dismantle the mill. Pay union employees to guard it for the next five years. Don't let Interfor remove a stick of wood for the next five years.
You can bet your bottom dollar that the markets for softwood lumber will pick up again, but they won't likely pick up enough to build a whole new mill from scratch.
When lumber companies threatened to shut down Mackenzie's mill and start hauling wood to Prince George (which is only two hours away), Mackenzie's mayor took to the highway and blocked logging trucks. This is the kind of action we should see in Vavenby.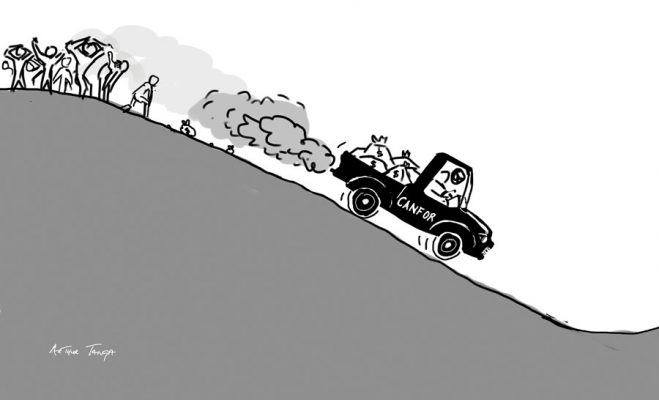 I really appreciate that the NDP government is asking Canfor and Interfor just what exactly the hell they are thinking and how their antics mesh with the best interests of the community and the province. This is what should happen.
The province has just enacted Bill 22 that gives them some control in these situations. But the province needs to learn to play hard ball. And quick.
The province has every right to take back a forest license from Canfor, even if they pay something for it. But they shouldn't pay a cent without first doing a forensic audit of forest health. Canfor has posted record profits, claims there isn't enough wood to continue on and wants $60 million to pass it on for the next company to have a go. It brings up some questions. How much wood is left? Why can't Canfor use it? Why is a broken license worth $60 million?
The province should take some time with this and think about how to get a better return for the people of BC, for Clearwater, for Vavenby, and how to better manage the resource, even if that means sitting and thinking about the situation for a year or two.
In 10 years, 100 years, 1000 years, that forest will continue to grow even as markets change. Clearwater and Vavenby will survive and thrive without those jobs, but it doesn't make Canfor's actions right and it certainly doesn't make it good. People deserve to work, to live well and to make a decent living from the resources around them. What ever happens, my hope is that Vavenby and Clearwater have an easier go then we did.