By Andru McCracken
---
Clearwater's major employer, Canfor has announced they are closing their Vavenby mill and selling their forest license to Interfor Corporation for $60 million, but new legislation means the sale of a forest license is no longer strictly a matter between two corporations.
Forest Minister Doug Donaldson says new legislation passed a couple of weeks ago brings up much more public oversight into the sale of the public asset.
"They must come to us with a proposal to demonstrate how [the sale] is in the public interest," Donaldson said in an interview with the Goat.
He said he has not seen a proposal yet from Interfor.
Interfor Corporation claims to be one of the largest lumber producers in the world. The Vancouver-based company's sawmilling operations have a combined manufacturing capacity of over 3 billion board feet of lumber per year and employ 3,400 people.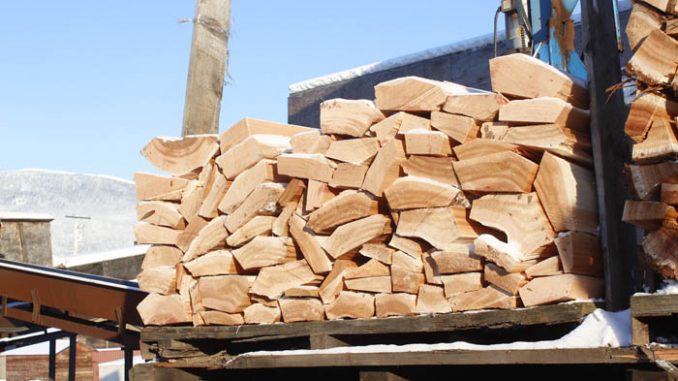 Donaldson said changes in forestry legislation made by the BC Liberals in 2003 meant that government had very little say regarding the transfer of licenses.
"Now we have another tool," he said. "It's just one of the things we have done to increase our oversight over the public resource."
He said forest companies are required to discuss their proposal with local communities, First Nations and local unions.
"If they haven't done it, then they have to take the proposal back to the drawing board," he said.
"The new legislation leaves open the possibility of communities responding to come up with alternatives in conjunction with the licensee."
Donaldson said the preparation for mill closures should have started years ago.
"The work needed to be started long ago when it was obvious to people in the last government that mills were going to be closing with the pine beetle decrease in volume," he said.
"What we do know is that there is not as much fibre available in the Interior. We'll be seeing fewer traditional dimensional mills. We should be maximizing value instead of volume."
Canfor
Interfor Corporation's President & CEO Duncan Davies acknowledged the new provincial rules in his June 3rd press release and said they will work closely with Canfor and the Province to help mitigate the impact of the Vavenby mill closure on the Clearwater/Vavenby community and on other affected parties, including the logging contractors and truckers.
"This transaction materially enhances Adams Lake's log supply and sets the stage for its future success in much the same way the investments made 10 years ago set the stage for its success over the last decade," he said.