by Goat Staff
---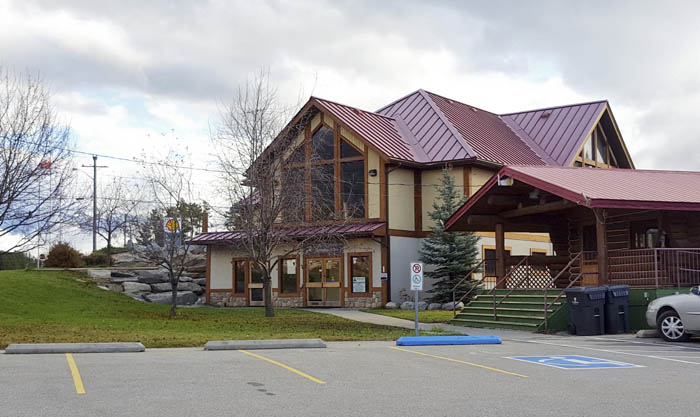 Mayor Owen Torgerson, councillors Hollie Blanchette, Sheri Gee, Donnie MacLean and Pete Pearson met on April 9, 2019 for their regular council meeting. Chief Administrative Officer Wayne Robinson, Corporate Services Clerk Carleena Shepherd and Director of Finance Lori McNee were the staff present.
Update from the Request Committee
Eugene Jamin, Dee McEachern and Rashmi Narayan from the Housing Committee updated council on the committee's work. The housing needs survey is complete and indicates that 80% of people want ownership over rental and prefer 2 and 3-bedroom homes. The three-site study by Radloff & Associates indicates that the village property near Ash Street is more suited to a housing development because of ease to lay out utility lines and size amenable for phase development. The final report is still being finalized by the consultant. The committee requested that council continue to support all the stakeholders under its umbrella and seeking funding for project development costs – including planning and final architectural drawings, in order to be ready to make an application for construction in early 2020.
Letter of Support for District of Kitimat
Council approved to send a letter of support to the Province to finalize and implement the Graduated Licensing Program for Motorcycles, including power restrictions and mandatory training.
Highway Maintenance Meeting – Feedback and Planning
Lakes District Maintenance planned to hold a stakeholders meeting on April 16 at 1pm at the Tete Jaune yard, to discuss summer roads, plans for summer projects and get feedback on their winter maintenance.
Building Inspector's Report
The Report for February and March indicated estimated construction of $286,500 bringing in $4643.50 in permit fees.
Infrastructure Planning
Council approved applying to BC Ministry of Community, Sport and Cultural Development's Local Government Infrastructure Planning Grant Program to update their 20-year old Subdivision Servicing Bylaw.
Outdoor Revitalization
Council approved applying to CBT's Community Outdoor Revitalization Grant for funding to upgrade the Centennial park washrooms.
Request for Use of Airport
Council approved the use of the airport for the Soaring Club from July 3 to July 11, 2019, subject to the club providing sufficient liability insurance and participant waivers. The club will make a donation for use of the facilities since there is no fees identified in the Fee and Servicing bylaw to charge fees for the airport.
Radon Testing Challenge
Council approved that the Village participate in the 100 Radon Test Kit Challenge. The program will provide 100 testing kits. A Community Liaison (Village Staff member) will lead the program to recruit participants, promote the program, distribute and collect kits, and return the kits to the lab. Participation in the program will provide the Village with data on radon levels in the area, which will provide insight into what, if any, policy changes need to be made.
Infrastructure Grant Invested
Village received a $2,882,000 Northern Capital and Planning Grant from the province to support the long-term planning and capital work of northern local governments. The full amount is being invested with the Municipal Finance Authority until staff receives an Integrated Asset Management Plan from Urban Systems and develops a specific plan for the money. The money can be pulled out if there is an emergency.
Fee for Open Air Burning
Due to high number of previously free burning permits that required staff resources as well to improve air quality, council approved to amend Fees and Charges Bylaw to allow the Village to charge $30 per burning permit valid for up to 30 days with a separate charge of $100 per burning permit for debris piles exceeding 1 cubic meter (land clearing) valid for up to 60 days. Staff compared fees for burning with four other communities.
Staff report on Housing
Economic Development Officer Silvio Gislimberti submitted a report to council informing that the Housing Committee has set a goal to have a project ready to apply for funding in early 2020. In order to proceed with the planning phase, Village staff need to identify and apply for funding to hire a planning team (architect, surveyor, engineer) to prepare the essential project elements.
Building Bylaw 799, 2019
The Building Bylaw was adopted. It was amended to remain current and compliant with existing provincial building standards.
Emergency Program Regulatory Bylaw 800, 2019
Council gave 1st, 2nd and 3rd reading to this bylaw to update to Emergency Management of BC's framework, which was amended to delegate limited expenditure approvals to the Emergency Operations Centre (EOC) Director. Existing legislation states that the CA0 is the designated EOC Director.
Policy 58 for Permissive Tax Exemption
Council approved an amendment to the above policy that organizations had to be current in paying their taxes and utilities in order to qualify for permissive tax exemption.
Council Reports
MacLean read her written report after attending the Columbia Region Treaty Local Government Committee meeting and Fish & Wildlife Compensation Program workshop.
Blanchette attended the housing committee meeting and said it is a challenging committee to be on, with diverse ideas to create housing.
Pearson participated in a conference call with the Lifesaver Committee and attended the Tourism Valemount meeting and the TransCanada Yellowhead Highway Association AGM. There is a new passing lane close to Jasper. Former councillor Sandy Salt was awarded for her contribution to the workshop. He also attended the Fish & Wildlife Compensation Program workshop.
Gee attended the final meeting of the CBT Adjudication committee and Alice Olson's 96 birthday party at the Legion.
Torgerson took part in a conference call with GuestTel regarding telecommunications improvements. He also attended meetings for Mayor's caucus, CBT's Debris Management Joint Committee and CBT orientation meetings for the board.
In-Camera Item
There was one in-camera item related to personal information about an identifiable individual who holds or is being considered for a position as an officer, employee or agent of the municipality or another position appointed by the municipality.