by Goat Staff
---
The provincial government is working to amend the Forest Act to give workers and communities a say when forest companies sell and trade forest licenses.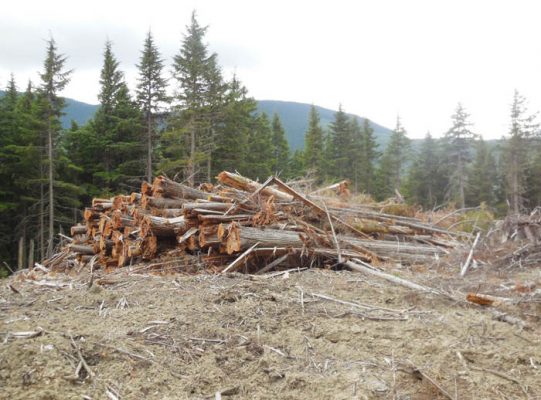 "We want all British Columbians to benefit from the forest industry, including companies, large and small, First Nations, workers and communities," said Doug Donaldson, Minister of Forests, Lands, Natural Resource Operations and Rural Development. "These amendments will help support a vibrant and diverse forest sector by preventing further concentration of harvesting rights."
Forest companies would need approval from the minister before they dispose of or transfer a tenure agreement to another party. The minister will be able to refuse to approve the new arrangement if it is not in the public interest.
For years, major forest licensees have controlled the market for milling and forest tenure holdings. Smaller operators like communities and First Nations found it harder to compete.
Changes to the Forest Act will: improve government's ability to exert more control over the disposition of tenures; ensure that public interest is considered in the disposition; ensure that dispositions and changes of control do not result in further concentration within the forestry sector; and ensure government has the necessary information when needed from companies to inform policy and legislative changes to address emerging forestry issues.