By Goat staff
---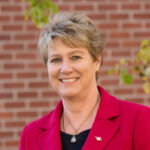 On Jan. 5, small and medium-sized forestry companies can apply for government funding to recoup expenses related to implementing COVID-19 health and safety measures in 2020.
"This $9.3-million fund will help forestry businesses keep their employees on staff, and their communities safe with the additional costs they've already faced related to COVID-19," said Katrine Conroy, Minister of Forests, Lands, Natural Resource Operations and Rural Development.
The fund is B.C.'s portion of a $30-million Forest Sector Safety Measures program announced by the federal government in September and intended to offset a portion of the additional costs expended by forestry sector companies to comply with COVID-19 health and safety protocols.
"Since being designated as an essential service, our members have faced increasing costs associated with ensuring that their employees and families remained safe during these unprecedented times," said Interior Logging Association General Manager Todd Chamberlain, in a December press release. "We welcome this funding to assist our membership and appreciate that both the federal and provincial governments have come to the table to help the forest industry."
Approximately 175 B.C. companies are expected to apply, according to the Ministry of Forests, Lands, Natural Resource Operations and Rural Development.
The fund is open to companies with less than 500 employees operating in forestry and logging; support activities for forestry; wood product manufacturing, and pulp and paper manufacturing.
Companies that may qualify include, tree planting services, tree seedling nurseries, tree seed orchards, forest product manufacturers, businesses providing services such as, logging, surveying, cruising, engineering for road and block layout, brushing and spacing, and other forest sector operations with eligible tree-planting expenses.
COVID-19 health and safety costs must have been incurred between Apr. 1 and Dec. 31, 2020, and be directly related to implementing health and safety measures.
Eligible expenses include wages, worker training, professional and technical services, contractors, PPE supplies, laboratory and field equipment maintenance, transportation, rentals, upgrade or expansions of facilities, travel expenses, and taxes paid. All expenses must have been incurred at the work site or work camp, such as modifying a structure for isolation, versus the cost of an employee quarantining at home.
Online applications must be completed between Jan. 5 until Feb. 1, with results delivered by Mar. 31, 2021.
For more information, go to, https://www2.gov.bc.ca/gov/content/industry/forestry/managing-our-forest-resources/silviculture/working-in-silviculture-sector-covid-19/fssmf