by Andru McCracken
---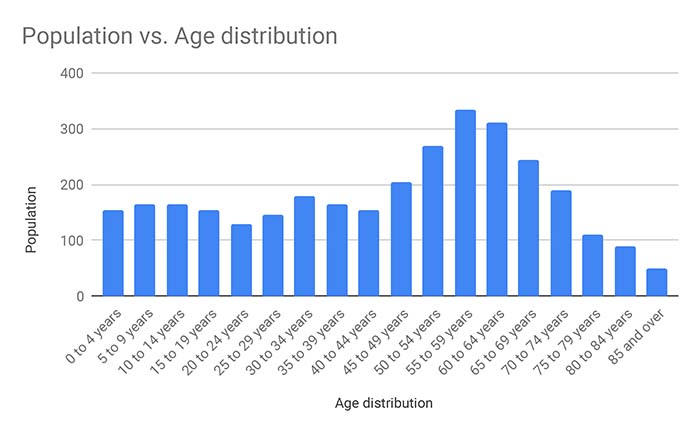 Instead of working in silos, groups who offer services to seniors are banding together in what is called the Elder Care Collaborative and great things are happening as a result.
So far they have collaborated on printing a brochure about the services available, they conducted fall-risk assessments and helped fix some accessibility problems; they've done a blue bottle campaign that helps keep important information handy in the case of an emergency (things like allergies, ailments, medicines), and soon the Collaborative will be bringing an optometrist to the community, so seniors don't have to travel.
The collaborative features a wide range of local organizations from home care workers to nurses to physicians, seniors housing, the seniors club, as well as fitness instructors and yoga instructors.
"In general it's a great turnout for a pretty small town," said Dr. Harry Keyter, a local physician.
For Keyter, the work of the collaborative is essentially helping people navigate getting old.
"When you are getting older your resources are less, you've probably lost more people, you've lost capability.
The more people around you the smoother it is," he said.
For Amber Flatt,a nurse at the Valemount Clinic, it's the connections that are powerful.
"It's a chance for us to meet with the other groups in town and to know what's going on and to collaborate with them," said Flatt, "We can all come to the table and be present and be on the same page."
For health administrator Kim Nordli, the goal of the meetings is simple.
"To collaborate to promote proactive care to prolong the ability to stay in home," she said.
The collaborative started roughly one year ago.
Funding for the collaborative comes from the Doctors of BC Practice Support Program.
"It's funding for physicians to do quality improvement work, so that's part of my role," said Nordli.
Keyter said the bottom line is that the funding improves care.
"It's not a massive budget, but it improves care that's delivered in the clinic, but also in the community," he said.