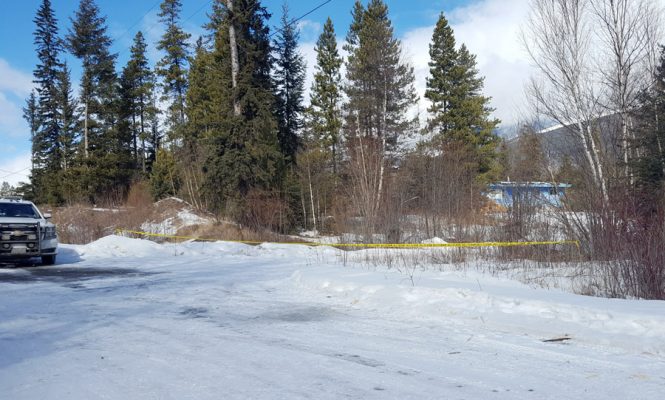 by Goat Staff
---
North District Major Crime Unit is investigating a homicide in Valemount, and they are looking for the public's help to solve it.
Police responded to a report of a deceased man at a residence on Main Street on Sunday, March 10 at 11 am.
Police say there is nothing to suggest that the greater public are at risk, but they are seeking information about a vehicle, a white 2013 Chevrolet Traverse, believed to be associated with the homicide.
"We are trying to determine a timeline with respect to the vehicle's whereabouts leading up to and following the man's death," said Sergeant Janelle Shoihet, BC RCMP Media Relations Officer. "We are circulating a stock photo of the vehicle and asking anyone who may have any information about its location, or occupants to contact RCMP."
Local sources have confirmed the victim as 60-year-old Hal Hystad. His home was cordoned off by police tape early this week.
Hystad worked at Hauer Bros. Mill before being laid off in the summer. He was an avid curler.
The Goat sends condolences to his family and friends.
If you have any information about this death, police urge you to contact the Valemount RCMP at 250-566-4466 or Crime Stoppers at 1(800)222-8477.