By Andru McCracken
---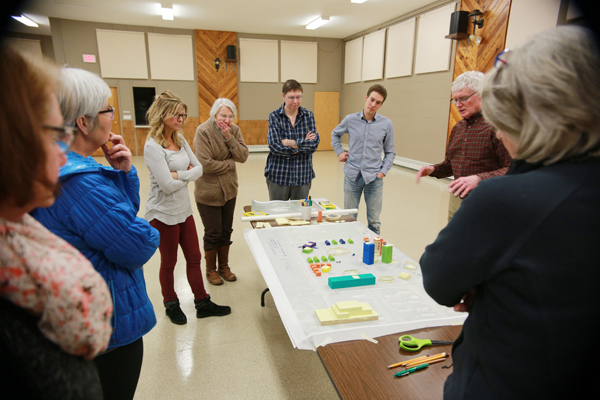 On February 21 stakeholders from Valemount's social sector nonprofits and housing organizations used a scale map and blocks to create a model of a potential affordable housing development. The property used in the scenario was vacant land south of the high school, bordering Ash Street and 13th Avenue.
Attendees placed scale blocks on the property to give a sense of what the development might look like.  Participants came up with three different models, each very unique. Buildings on the property included an assisted living complex, a seniors facility, a daycare, tiny homes, single family units, co-housing and more.
Silvio Gislimberti, the Economic Development Officer for the Village of Valemount, said the Valemount Affordable Housing Project is in the feasibility stage and that the concepts developed at the meeting aren't actual plans. But they could be.
Gislimberti said that BC Housing is expected to be putting out a call for proposals for new affordable housing projects in 2020.
That means proponents from Valemount have until 2020 to put together a proposal.
Gislimberti said next steps include establishing a formal organization that would manage the project.
Survey results
Dan Adamson, of R. Radloff and Associates, a Prince George based engineering firm presented the results from a recent housing survey.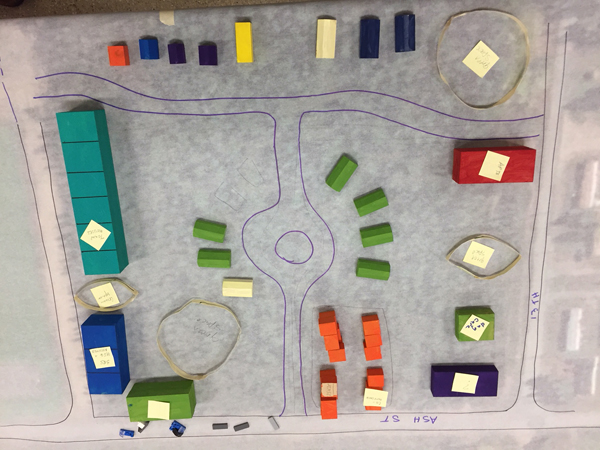 Most respondents indicated that they wanted to own, not rent, an affordable home.
Interestingly, most residents already owned their own home.
"The affordable single family house was what most people were looking for," he said.
Adamson said the survey may not have captured a great sample of young people in Valemount. Three quarters of respondents were over 40.
"We didn't capture a lot of young people in this survey, so that is something we may want to look at," said Adamson.
Towards the end of the meeting a resident challenged the organizers to make an extraordinary effort to get people who would actual benefit from affordable housing to the meeting.